Date:
November 1, 2010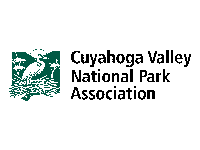 Cuyahoga Valley National Park Association
1403 W. Hines Hill Road, Peninsula, Ohio 44264
Phone: (330) 657-2909
Fax: (330) 657-2328
www.cvnpa.org
Contact: Jocelyn Buckey (330) 657-2909 ext. 106 
jbuckey@cvnpa.org

Peninsula, Ohio-Cuyahoga Valley National Park Association (CVNPA) is pleased to announce the opening of the exhibit Silent Fragments, displaying works of local clay artist Gina DeSantis. The show continues through Friday, December 3, 2010 at the Seiberling Gallery, located in CVNPA's administrative offices located at 1403 W. Hines Hill Road, Peninsula 44264. Gallery Hours are Monday through Friday 8:30 a.m. to 4:30 p.m. and weekends upon request. The artist's reception will be held on Tuesday, November 16, from 5:30 to 7:30 p.m.
Born and raised in Lorain, Ohio, Gina DeSantis grew up taking over her parents' kitchen table and using it as her first studio. After earning her B.A. from Cleveland State University and a M.F.A. in ceramics from Kent State University she moved into her studio at the Lake Erie Building and for the past six years she has taught courses out of her studio as well as at Art House and the Orange Art Center.
With over a decade of stoneware and porcelain clay making experience, she has created functional vessels and wearables, a line of jewelry. Her work continues to revolve around the parallel of making objects and the ritual of their use. It is clear that the interaction between objects and their environment plays a central theme in her body of work. Gina's work seeks to balance beauty and function with rich texture accompanied by monochromatic color selections.
The latest series of work incorporates the cherry blossom motif into her functional vessels and wall tiles. She explained, "Things that may be considered less traditional for a potter inspire me–fashion, home décor trends, the environment, and landscape of living in a city such as Cleveland. The cherry blossom motif traditionally represents springtime, mortality, and the fleeting nature of life. With the quickly changing seasons of this city I find them to be an ideal motif."
Gina continued, "The present fast-paced world dominated by technology and instantaneous results has led me to appreciate the meticulous process of craft over the past decade. We weave pottery into our daily habits and routines. I strive for simplicity while making beautiful objects for the home. The wall tiles, inspired by African textiles and pottery shards, have been a work in progress for over a year. They are decorated with a combination of handmade stamps and textile stamps with no two ever being identical. "
Gina DeSantis will also have her work on display and for sale at Park Place in Peninsula, located at 1593 Main Street next to the Winking Lizard restaurant. For store hours visit www.cvnpa.org.
CVNPA is a nonprofit organization created to engage public support for the park and provide services to enhance public use and enjoyment of the park. For more information about CVNPA and its programs, visit www.cvnpa.org or call (330) 657-2909.