Date:
February 3, 2012
Contact:
Beth Knorr, Market Manager
, (330) 657‐2542 x 224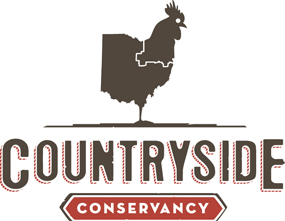 Countryside Conservancy
Peninsula, Ohio - Countryside Conservancy will begin accepting applications for new vendors for their popular Countryside Farmers' Markets at Howe Meadow and Highland Square on Tuesday, February 7. Each year, these markets experience a 10% increase in customer attendance, and are seeking to provide market‐goers with diverse offerings from local farms and food businesses.
The Countryside Farmers' Market at Howe Meadow opens on May 12 and will continue every Saturday morning from 9 ‐ 12 through October 27. The Countryside Farmers' Market at Highland Square will open on May 31, and will continue every Thursday evening from 4 ‐ 7pm through October 4.
All producers of unique, high‐quality items are welcome to apply, but based on customer feedback the market is particularly seeking vendors of organic fruits and vegetables, diverse meat offerings, fresh mushrooms and staple goods such as dried beans and eggs. Be advised that competition for existing spaces is extremely high, thus all who apply may not be accepted. Applications are available on our website, www.cvcountryside.org, and will be accepted through March 23. Notifications will be sent to applicants regarding their acceptance or denial by April 13.
For market guidelines and fees, please review the Vendor Handbook found on our website, and further questions may be directed to Beth or Heather at 330-657-2542.
Countryside Conservancy envisions Northeast Ohio filled with thriving farming and food entrepreneurs: where farms are viable businesses, farmland is a treasured resource, and local food is commonplace. We support up‐and‐coming farmers, share innovative land‐use and business models, facilitate networking opportunities and advocate community‐based agriculture. We connect communities and farmers, provide alternate market choices, and create venues that foster civic engagement through fun and informal education. For more information visit www.cvcountryside.org, and follow us on Facebook.
###