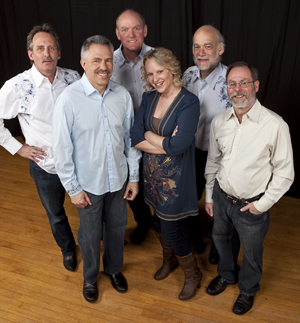 News Release Date:
November 8, 2013
Contact: Mary Pat Doorley, CVNP, 440-546-5995, 440-343-7355 (cell)
Brecksville, Ohio – Enjoy a bluegrass evening with the band Detour on Saturday, November 16, 2013, at Happy Days Lodge, in Cuyahoga Valley National Park (CVNP). Doors open at 7 p.m. and concert begin at 8 p.m. The Cuyahoga Valley Heritage Series is presented by the National Park Service and the Conservancy for Cuyahoga Valley National Park, celebrating the cultural legacy of the Cuyahoga Valley. This series is made possible thanks to the generous support of 89.7 FM (WKSU), Cable 9 Television, Courtyard by Marriott of Akron/ Stow, the Lloyd L. and Louise K. Smith Foundation, and Time Warner Cable.
Admission is $17 adults, $12 Conservancy members, and $5 children ages 3 - 12. General seating. No cash refunds, but tickets may be exchanged up to 10 days before the concert. Advance sales available by calling 330-657-2909, option 4, or purchasing online at www.conservancyforcvnp.org. Click on Events for listings and registration links.
Detour features heartfelt original lyrics, tightly focused harmonies, and high-steppin' instrumentals. The Michigan sextet's breakout song, "Quarterline Road," soared to the top of BluegrassToday.com's airplay chart in mid-summer. Their album, A Better Place, hit the Roots Music Report's national folk/bluegrass charts.
The band's lineup features the soaring lead vocals of Missy Armstrong, the championship fiddling of Peter Knupfer, the inventive rhythm lines of Jack Grant on bass, the soulful guitar of Scott Zylstra, the hard driving mandolin and superb song writing of Jeff Rose, and the stellar banjo playing of Kevin Gaugier. Detour has quickly become a standout—"a bluegrass joyride" that the Lansing State Journal acclaims as "perhaps the best bluegrass band Michigan has yet produced."
Happy Days Lodge is located at 500 West Streetsboro Road (SR 303), 1 mile west of SR 8, Peninsula 44264.
Next Scheduled Heritage Series Concert
Friday, November 22
Bethesda - Folk-Roots band from Kent, Ohio
CVNP encompasses 33,000 acres along the Cuyahoga River between Cleveland and Akron, Ohio. Managed by the National Park Service, CVNP combines cultural, historical, recreational, and natural activities in one setting. For more information visit www.nps.gov/cuva or call 330-657-2752.