Cuyahoga River FAQs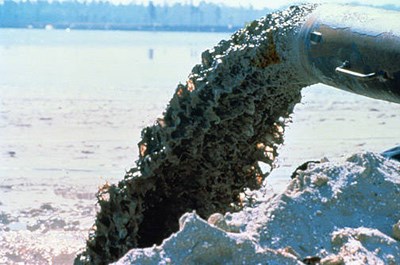 What are the conditions of water quality in the Cuyahoga River?
The health of the Cuyahoga River depends on many factors. Water quality has a tendency to fluctuate throughout the year. Seasonal changes as well as weather changes have a very big impact on water quality in the river. During times of heavy rainfall, non-point source pollutants from adjacent lands are washed into the water, which may cause an increase in nutrient and bacteria levels.
The Cuyahoga River is in full attainment of its warm water habitat aquatic life use designation. The river supports an array of wildlife including diverse macro invertebrate and fish populations. Click here to visit the EPA website for additional information on the Cuyahoga River.
Can I participate in recreational activities on the Cuyahoga River?
Please use caution when contacting Cuyahoga River water. The river receives discharges of storm water, combined-sewer overflows, and incompletely disinfected wastewater from urban areas upstream of the park. These discharges may result in a threat to the health of visitors who come into contact with river water during recreational use (e.g., wading or canoeing).
Can I fish in the river?
Fishing is permitted in the river, although compliance with state and federal laws is mandatory. All visitors wishing to fish must possess a valid state fishing license. There are certain park guidelines and regulations that must be followed when fishing within the National Park boundaries.
Is it safe to eat fish I catch in the river?
While you are permitted to catch and keep fish within the national park, there are fish consumption advisories to be aware of. Click here to visit the Ohio EPA website for fishing advisories.
Because of water contaminants including mercury and PCBs, it is important to limit the amount of certain fish you consume from the Cuyahoga River and Lake Erie. Exceeding the amount of advised consumption may cause health problems.
What causes water pollution?
Water pollution comes from a variety of sources. Pollution is generally divided into two categories: point source pollution and non-point source pollution. Point source pollution can be easily identified as a source of pollution coming from a specific location. Combined sewer overflow is a contributing factor to point source pollution in the Cuyahoga River. Combined sewers are systems designed to hold and treat both sanitary sewage and storm water runoff, and although these systems once worked well in cities, many are outdated and do not have the capacity needed for growing communities, resulting in combined sewer overflow. This overflow may cause untreated or partially treated sewage to run into the river, increasing fecal contamination and other forms of pollution such as phosphorus.
Non-point source pollution is much harder to identify and often comes from the landscape surrounding the waterway. Non-point source pollution can include soaps, detergents, fertilizers, pesticides, manure, oil, salt, and just about anything else that can be found looming in the landscape. Every time it rains, or when snow melts, water drains down the watershed to the lowest point, the Cuyahoga River, in our case. As the water drains, it picks up pollutants from the landscape and carries them into the waterway, increasing bacteria and nutrient levels.
Last updated: December 14, 2018