Be A Junior Ranger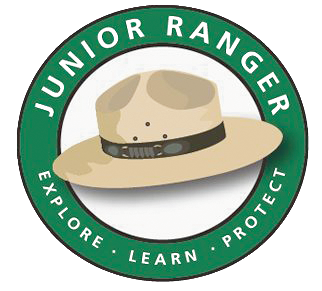 "Explore, Learn, and Protect!" The Junior Ranger motto is recited by children around the country. Each takes an oath of their own to protect parks, continue to learn about parks, and share their own ranger story with friends and family.

The NPS Junior Ranger program is an activity based program conducted in almost all parks, and some Junior Ranger programs are national. Many national parks offer young visitors the opportunity to join the National Park Service "family" as Junior Rangers.

Interested youth complete a series of activities during a park visit, and share their answers with a ranger. Anyone who completes the Junior Ranger Handbook or the Junior Ranger, Jr. Activity Cards will earn a Junior Ranger Badge. Junior Rangers are typically between the ages of 5 to 12, although people of all ages can participate.

When park facilities are open, activity books and cards are available at Boston Mill Visitor Center, Canal Exploration Center, and Hunt House. When complete, take your book or cards to a visitor center to receive a badge from a ranger.

Looking for suggestions for where to go with your Junior Rangers? Start with this list of kid-friendly activities in the Everett area.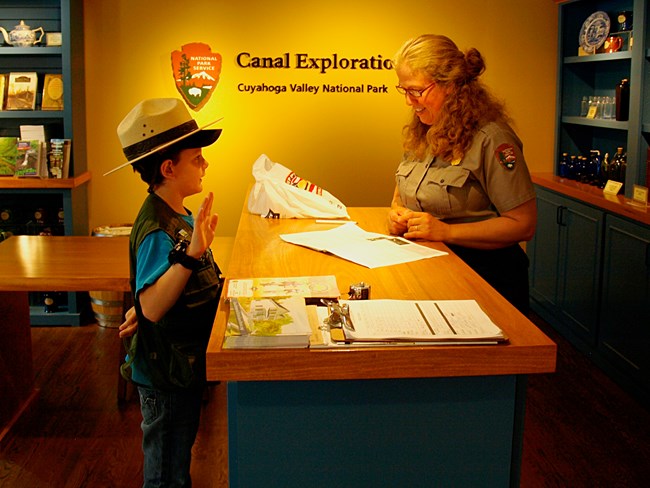 After You Finish
Once you've completed a Junior Ranger activity, download your badge to print or save!
To have a ranger administer the official Junior Ranger oath, call Boston Mill Visitor Center at (440) 717-3890 and leave a message with your name and phone number. A ranger will call back within the next day to swear you in!
We would love to hear from you!
Did you do any of the Junior Ranger activities on our website or design your own patch in The Valley Guide? Share your creations with us – take a photo, create a poem, share a drawing or just send us an email at CUVA_Jr_Ranger@nps.gov.
Last updated: November 12, 2021