Volunteer Training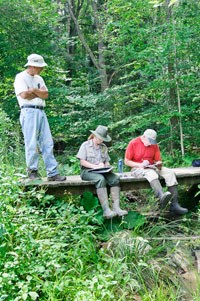 Volunteer Handbook
The Volunteer Handbook is designed as a reference and guide to Cuyahoga Valley National Park (CVNP) and our Volunteers-in-Parks Program. The Handbook was updated October 2014 and we invite you to devote special attention to the updated uniform (pg 14), workers' compensation (pg 29), and training (pg 34;66) sections.

Visit the Conservancy page to download the handbook
Visit the link and scroll to the bottom of the page to download our Volunteer Handbook.

Volunteer Orientation
This presentation is designed to provide current and newly signed up volunteers with information about the park's mission, partnerships, initial on-boarding steps, volunteer protections, policies and procedures, and more. CVNP volunteers with an ongoing and regular role are required to attend a Volunteer Orientation within their first six months of volunteering.

This orientation will not cover volunteer opportunities. If you want to learn how to get involved call the Volunteer Management Office at (4400 717-3846.
Check back soon for upcoming Volunteer Orientation dates.
Volgistics Training
Thank you for volunteering at Cuyahoga Valley National Park! Please remember to record your volunteer hours. Recording volunteer hours is crucial in helping with CVNP's funding and grant-writing success. This funding supports volunteer service programs, volunteer uniforms, proper equipment, and much more! Up-to-date record keeping also allows us to recognize your service milestone accomplishments!

To access Volgistics, please follow Volgistics Homepage.
If you are new to using Volgistics, or need a reminder in how to use the database program view Volgistics & You: A User's Guide.
If you are new to volunteering in the park, or have questions about your Volgistics account please contact the Volunteer Management Office at volunteer@forcvnp.org.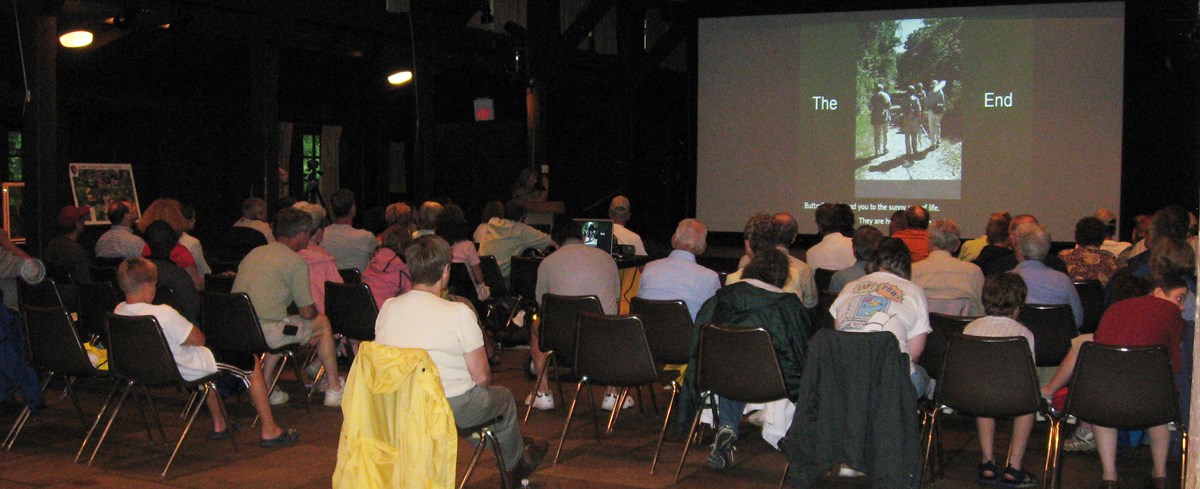 Volunteer Enrichment Training
Second Tuesday of the Month, 6:30 - 8 p.m.
Happy Days Lodge (unless otherwise noted)
Get the latest scoop about hot topics from park and community experts! This series will help you excel as a park steward. Refreshments begin at 6:30 p.m. (unless otherwise noted) and lectures are from 7 - 8 p.m., unless otherwise noted. You may bring a guest. Happy Days Lodge is located at 500 West Streetsboro Road (SR 303), 1 mile west of SR 8, Peninsula 44264.

2019 Topics and Speakers

Tuesday, June 11
"Wandering Ohio – A Buckeye Trail Thru-Hike"
(Beth and Chuck Hewett)

In 2016 Beth and Chuck Hewett completed a 1400-mile, 76-day hike on the Buckeye Trail, the longest loop trail in the nation. The hike was partly a result of a volunteer project for the Buckeye Trail Association, in hopes of creating a "data book" for the long distance trail. Once all of the information was compiled, they decided to test their information and hit the trail. Join Beth and Chuck as they discuss their adventures and experiences as well as their resulting book, "Wandering Ohio- A Buckeye Trail Thru-Hike". Their story includes Ohio history, canals, American Indian ceremonial grounds, interesting B&Bs and of course the great people they met along the way.

Tuesday, July 9
Notorious Boston
(Rebecca Jones Macko, CVNP Park Ranger)

Boston was home to the Boston Moral Society, and for years, was a quiet burg along the canal and later the railroad. But like any village, it had its seamier side, with counterfeiting, bribery, and betrayal. Join Park Ranger Rebecca Jones Macko to explore Nice and Notorious Boston.

Training In Safety
*Location given upon registration
Adult and Pediatric First Aid, CPR, & AED
Participants will learn full CPR for children, adults, and infants, AED, and First Aid. All CVNP volunteers are invited to attend. CVNP volunteers required to attend have first priority, everyone else will be placed on a waiting list.

All Adult and Pediatric First Aid, CPR & AED classes are held from 9:00 a.m. - 3:30 p.m.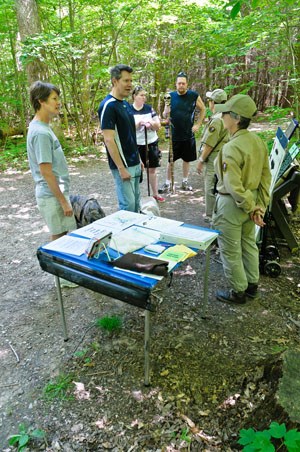 Training in Interpretation
Foundations of Interpretation
This class can also be taken online for free. Please scroll to "Online Training" for more information. Designed to provide a basic understanding of the theory and practice of interpretation, the course is ideal for volunteers who are communicating to visitors the stories of the park.

The in-person version of this course is done for 2019.

Informal Interpretation
This course captures the spontaneous types of interactions interpreters have with visitors, both informational and interpretive. Foundations of Interpretation is a pre-requisite for this course.
The in-person version of this course is done for 2019.




Online Training
Online training courses are available through the Eppley Institute. Click on the course names below for more information:
If you take an online course, please send your certificate of completion to the volunteer office at volunteer@forcvnp.org.
This is an option if your volunteer position requires training in interpretation and you are not available to take the class when it is offered in the park.
Park Ambassadors: Continuing Education
Park Ambassadors are responsible for providing excellent visitor services at Cuyahoga Valley National Park. To ensure volunteers have the knowledge base, all Park Ambassadors will be required to attend a total of two interpretive programs/training's per year. And, all Hike Assistants are required to hike four different additional trails per year while not on duty as a Hike Assistant.
Last updated: May 23, 2019