Seasonal and On-Going Volunteer Opportunities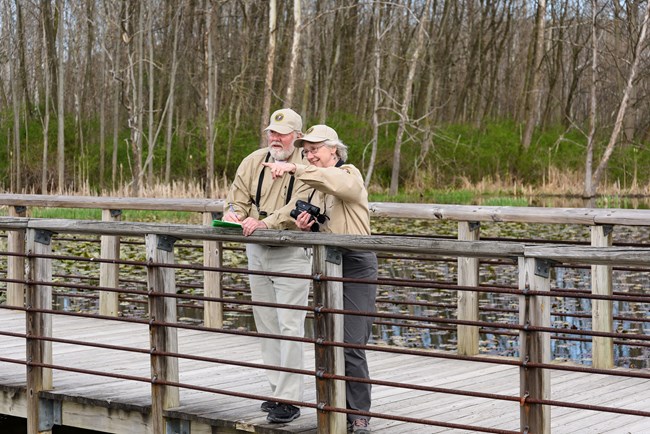 Looking to make a lasting impact in your national park?
Volunteering is all about finding the right fit for your individual personality! CVNP recruits for volunteers on a need basis, because of this, the opportunity that interests you might not be currently seeking new volunteers. Don't let that discourage you! The park has over 70 volunteer programs, and we are committed to helping you find your volunteer niche! Become a volunteer for CVNP to refine your skills, learn something new, and support the park in a meaningful way. Together, volunteers in CVNP make a huge difference.




Ready to Share your time and talent?
1. Read over Cuyahoga Valley National Park volunteer positions
2. Open volunterr positions are listed on volunteer.gov.
3. Register or Apply online, and a staff member from the Volunteer Management Office will reach out to you!
4. Contact us if you have questions at volunteer@forcvnp.org or (440) 717-3846.

Current Volunteer Opportunities

Countryside
Looking for a way to get involved in your community and help connect people, food, and land? Volunteer for Countryside at our Farmers' Markets! Volunteer opportunities include setting up and tearing down vendor equipment, parking management, market ambassadors, staffing the information booth, counting customers, staffing the zero waste station, assisting with Countryside Cheese sales, produce inventory, and photography. Visit Countryside's
website
for more information and to fill out a volunteer application.
Cuyahoga Valley Scenic Railroad
Ever want to be behind the scenes of a real working railroad? Opportunities include special event assistants, conductors, mechanics, brakemen, trainmen, concessionaires, servers for beer and wine tastings and other special events, and office help. Elves are also needed to march alongside the Polar Express sleigh in parades. Enjoy a unique opportunity that combines the love and nostalgia for the railroad with the reward of helping passengers enjoy the heritage of the area. Find more information and complete their online volunteer application here.

Days of Service >
On- Going Opportunities >
Habitat Restoration >
Service Learning >
Trail Maintenance >
Corporate Volunteer >
Last updated: March 13, 2019