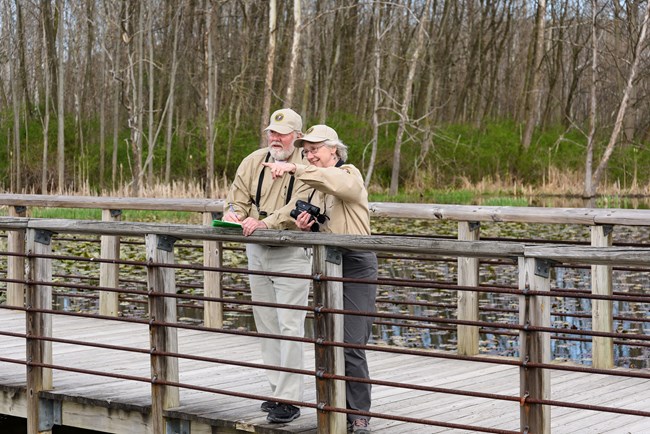 Looking to make a lasting impact in your national park?
Volunteering is all about finding the right fit for your individual personality! CVNP recruits for volunteers on a need basis, because of this, the opportunity that interests you might not be currently seeking new volunteers. Don't let that discourage you! The park has over 70 volunteer programs, and we are committed to helping you find your volunteer niche! Become a volunteer for CVNP to refine your skills, learn something new, and support the park in a meaningful way. Together, volunteers in CVNP make a huge difference.




Ready to Share your time and talent?
1. Read over Cuyahoga Valley National Park volunteer positions
2. Open volunterr positions are listed on volunteer.gov.
3. Register or Apply online, and a staff member from the Volunteer Management Office will reach out to you!
4. Contact us if you have questions at volunteer@forcvnp.org or (440) 717-3846.