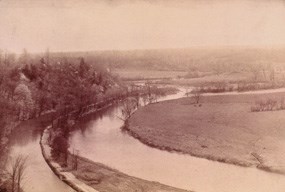 ---
Cuyahoga River Recovers
---
In 1969, the Cuyahoga River caught on fire for just 24 minutes, and for years, "the burning river" was a national symbol of how we had failed as stewards of the environment.


Once a source of shame, the Cuyahoga River is now an inspiration, demonstrating how people can heal a damaged river.
Read our Cuyahoga River Recovers site bulletin.

Read Protecting the Cuyahoga in the Year of the River, by Volunteer Sustainability Reporter Emily Bryant.

Read about the water quality of the Cuyahoga River.