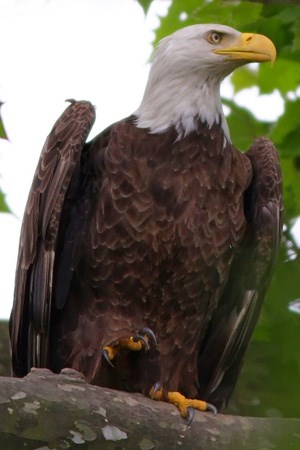 ---
Bald eagles are routinely seen along the Cuyahoga River.
---
The Cuyahoga Valley, with expansive, secluded wooded wetlands and rebounding fish populations, has become an ideal place for eagles to feed and nest. Eagles prefer tall trees and pre-existing nests that they can expand.
Bald eagles have been steadily increasing throughout the nation. In Ohio the greatest concentration occurs along western Lake Erie near Sandusky, from where eagles have been dispersing to new areas.