Annual Climbing Closure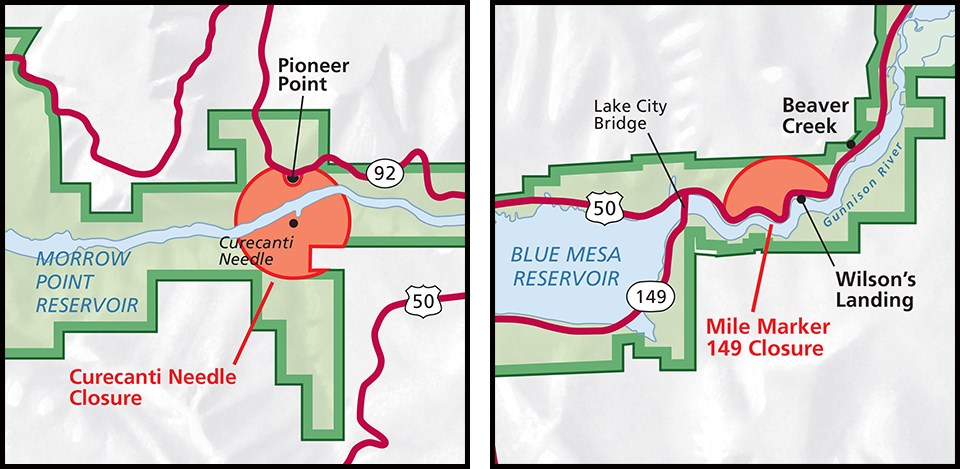 The following areas are closed to public use from March 15 through July 15 for the protection of nesting Peregrine falcons:
The Curecanti Needle and adjacent walls within one-half mile, including the area above the walls from the canyon edge extending for 50 feet away from the canyon but not including developed trails and overlooks.
Also closed are the climbing routes along the north side of U.S. Highway 50 one-half mile east and west of mile marker 149. The intent of the mile marker 149 closure is to keep people from climbing in this area; anglers and others are still welcome to park along the highway to fish and access the river.
Last updated: April 30, 2018