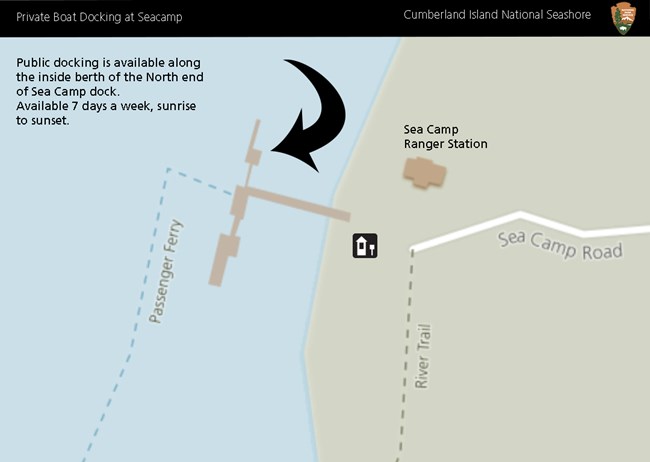 Private Boating
Visitors may charter a boat through Lang's Seafood or bring personal boats. Visitors must still pay the park entry fee upon arrival. No overnight docking is permitted. Day use docking is available at the north end of Sea Camp dock inside the slip, as well as at Plum Orchard. Each dock offers a limited amount of space and it is available on a first come first serve basis. Shore tying is acceptable, however be aware of oyster beds and tidal changes.
Kayaking is a great way to enjoy the marsh. Kayakers or other private boaters interested in camping will still need reservations for camping and are required to pick up their camping permit at the mainland visitor center. Cumberland Island is located at the southern end of the Southeast Coast Saltwater Paddling Trail, an 800 mile trail found in the coastal waters of Virginia, North Carolina, South Carolina, and Georgia.

Be prepared; always check tides and weather before disembarking. A compass or GPS unit can be very helpful and make a difference in your journey.