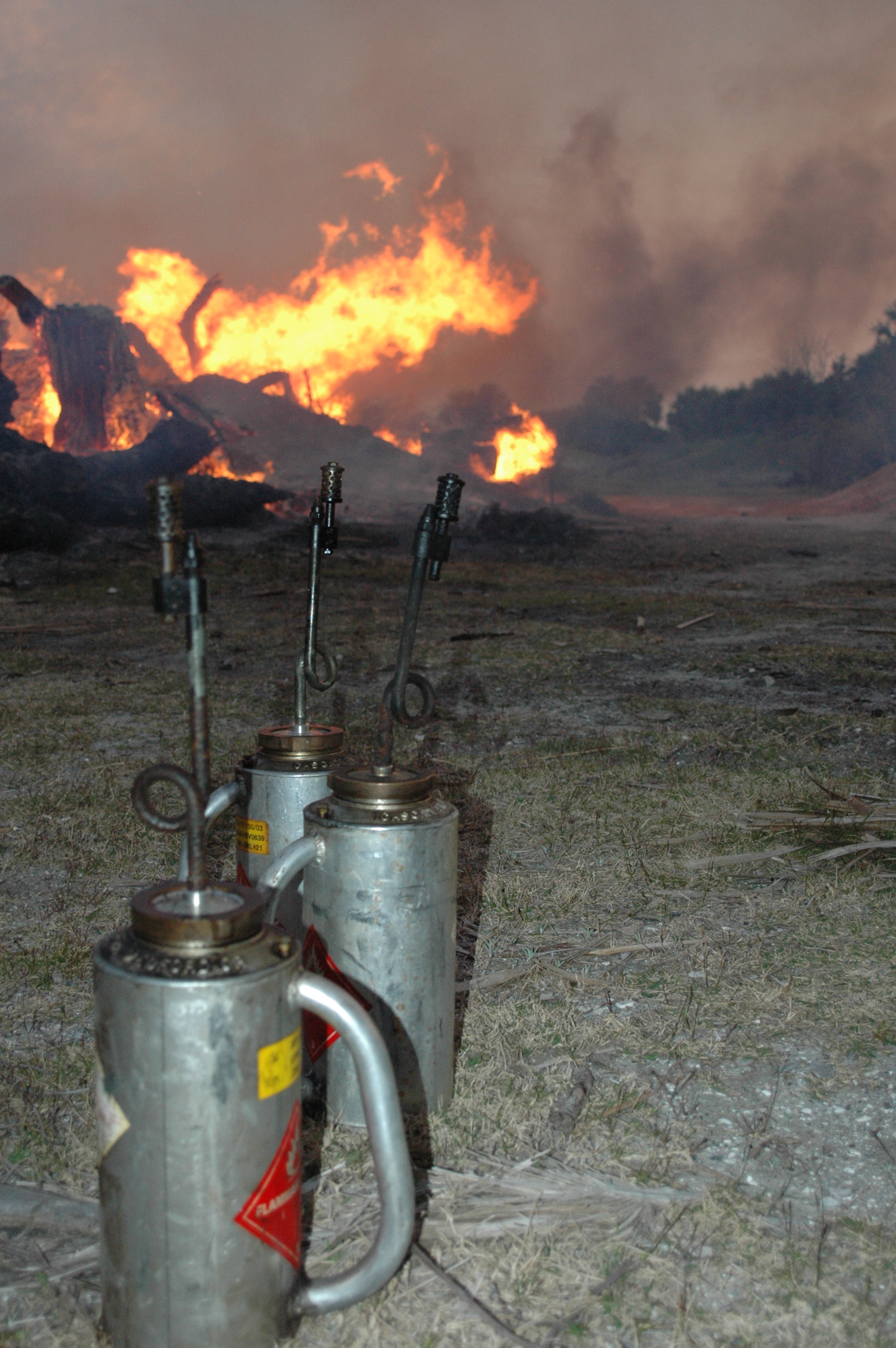 News Release Date:
March 16, 2015
Contact: Ody Anderson, (912) 882-4336 x303
Staff at Cumberland Island National Seashore plan to move forward with an annual fire management maintenance project on the island, which will occur between February 24 and May 1, 2015. This routine burn project will be conducted on the south end of the island known locally as Raccoon Keys on a debris pile. The pile covers a relatively small area of the Keys, approximately 300 feet by 30 feet, and consists of dried vegetation from island landscape and right-of-way maintenance.
"The primary concerns while conducting these operations are safety and management of smoke," said Superintendent Gary Ingram. "Controlled burns are carefully conducted and must fall within very strict parameters, known as a prescription." A carefully developed burn prescription has been approved for this project which occurs on a yearly basis. The National Park Service must meet a defined set of conditions before starting the prescribed burn including obtaining all burning permits from the Georgia Forestry Commission.
Fire managers will also look for acceptable burning conditions including good smoke dispersal and favorable winds which will carry the smoke out to sea as to not impact the Intracoastal Waterway, or the neighboring communities of St. Marys, Kings Bay Submarine Base and Fernandina Beach, Florida.
Fire managers anticipate visible smoke for several days after the initial start of the pile burn. The burn will be conducted and monitored by trained, experienced National Park Service firefighters. Access to the area will be restricted while the fire is active. For more information during the burning period, please visit https://inciweb.nwcg.gov/ for periodic updates.
Cumberland Island is the largest barrier island off the coast of Georgia, encompassing more than 36,000 acres of maritime forests, salt marsh and beaches. The island is also home to over 9,800 acres of congressionally designated Wilderness. The island's natural and cultural resources provide a rich and diverse habitat for wildlife and offer a glimpse into the long history of coastal Georgia. The Seashore is accessible by pedestrian-only, passenger ferry from the historic community of St. Marys, Georgia.