Visitor Use Management Plan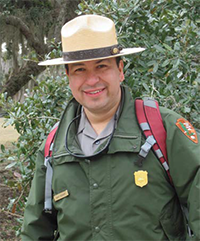 Message from the Superintendent
Cumberland Island is a remarkable place that includes some of the finest natural habitats on the east coast, as well as some of the richest cultural history dating back 4,000 years.

Our effort to enhance the visitor experience is critically important as we balance visitor use with conservation and protection of the park's resources.

It is important to note that the island offers unique and distinctive experiences. Our backcountry experience, which includes wilderness, offers a primitive and isolated feeling. The frontcountry has some of these same qualities, but also has potential for more visitor opportunities that are not primitive in nature.

Our mainland visitor center and mainland museum seek to meet the needs of those not able to visit the island. Please keep these in mind as you share your ideas and thoughts about possibilities for future visitor use.

Please take the time to learn about Cumberland Island, ask questions, and share your comments.

Thank you for your interest in Cumberland Island National Seashore.
- Superintendent Gary Ingram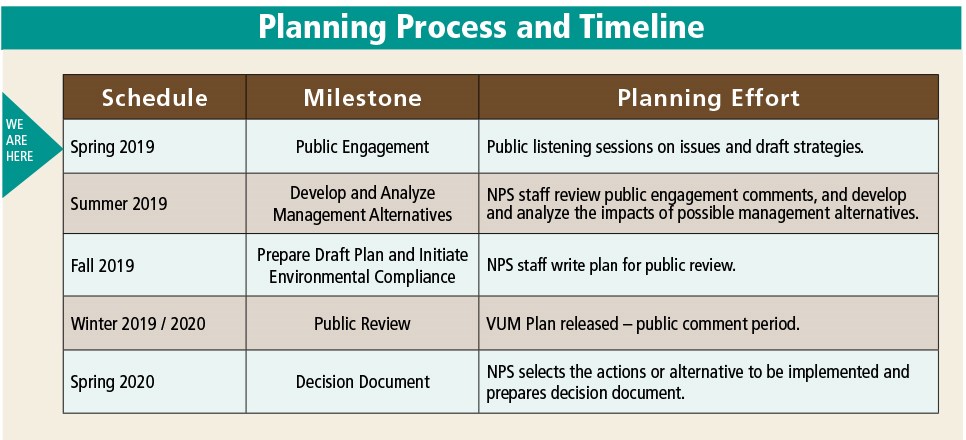 Spring 2019 Newsletter
The comment period has ended, but you can still view the information in the Spring 2019 Visitor Use Management Plan Newsletter.
Take a look
Last updated: May 14, 2019