Volunteer - Be Part of a Dedicated Team!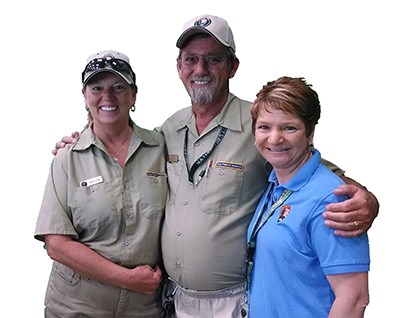 In 2013, volunteers at Cumberland Gap National Historical Park donated over 37,000 hours of their time and are a valuable part of our park team!
Volunteers staff visitor information areas, serve as campground hosts, provide interpretation and living history, conduct research, perform maintenance, and patrol park trails.
Park volunteers' skills complement park staff skills and include: communication, carpentry, general maintenance, photography, outdoor skills, teaching ability, global positioning systems (GPS), computer skills, science background, genealogy, or just a desire to work in a positive, fulfilling environment!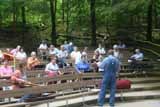 Volunteers assist with numerous special programs and activities here at the park including: tours of the historic Hensley Settlement, living history demonstrations, photography workshops, tours of spectacular Gap Cave, and music programs.
If you would like to become part of our incredible team here at Cumberland Gap please fill out a volunteer application and send to:
Cumberland Gap National Historical Park
Volunteer Coordinator
91 Bartlett Park Road
Middlesboro, KY 40965
For more information please call (606) 248-2817.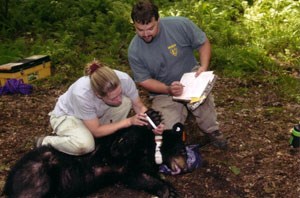 Last updated: April 14, 2015