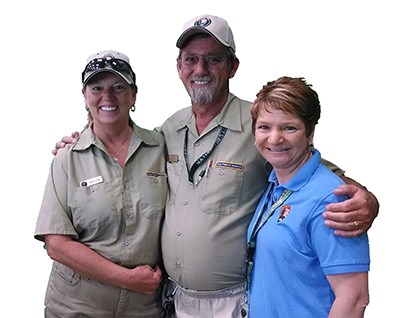 In 2013, volunteers at Cumberland Gap National Historical Park donated over 37,000 hours of their time and are a valuable part of our park team!
Volunteers staff visitor information areas, serve as campground hosts, provide interpretation and living history, conduct research, perform maintenance, and patrol park trails.
Park volunteers' skills complement park staff skills and include: communication, carpentry, general maintenance, photography, outdoor skills, teaching ability, global positioning systems (GPS), computer skills, science background, genealogy, or just a desire to work in a positive, fulfilling environment!