Caving at Craters of the Moon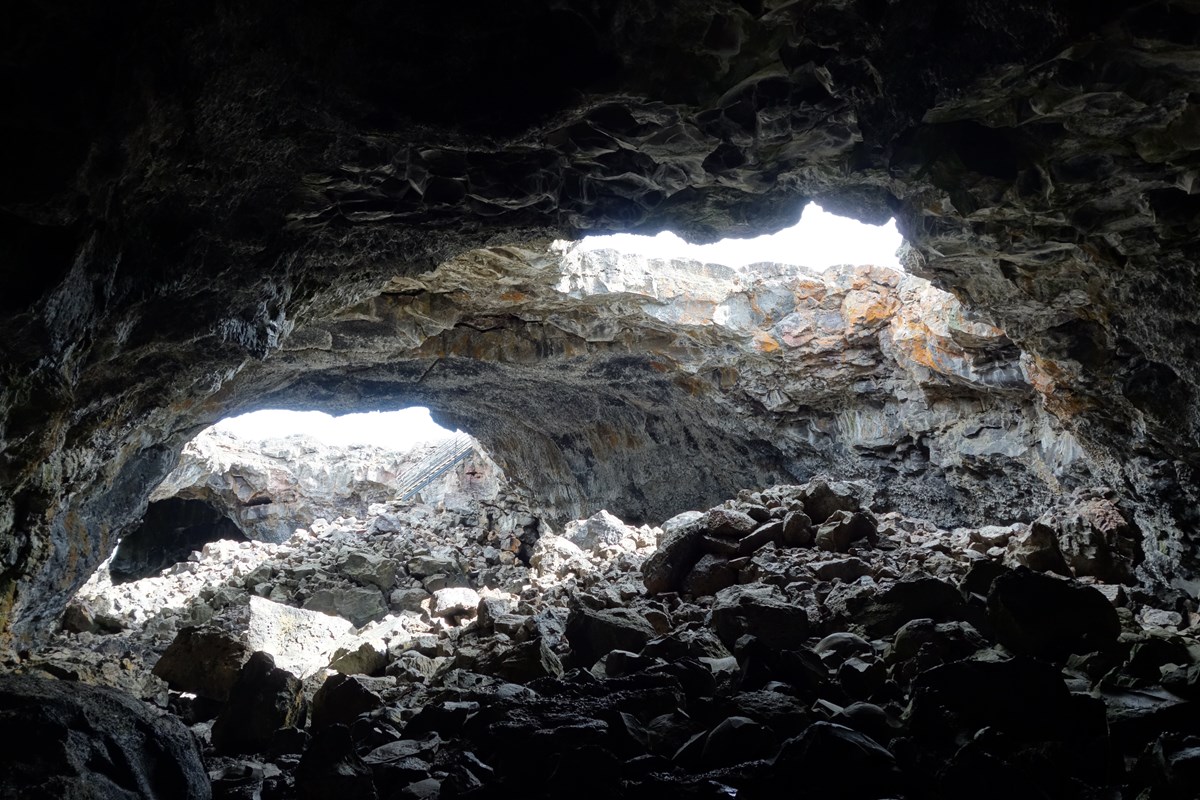 What You Need to Know Before You Go

The caves are filled with snow during the long Idaho winter and slowly melt out in the spring. In a typical year the cave entrances are not free of snow and ice until mid-May. Check current conditions...
Before entering any cave you must be "screened" for white-nose syndrome. If you have boots or other gear (pants, tops, hats, gloves, pads, packs, or anything soft/porous) used in caves or mines outside of Craters of the Moon, please leave these items at home. This is an effort to prevent the spread of white-nose syndrome, a deadly fungal bat disease.
Learn what it means to cave safely and cave softly, and put these ethics into practice during your visit.

Please do not bring food into the caves or leave trash in the caves. There is a trash can located in the parking lot. Remember that all cave features are fragile and irreplaceable. Do not remove any rocks or other objects from the caves area.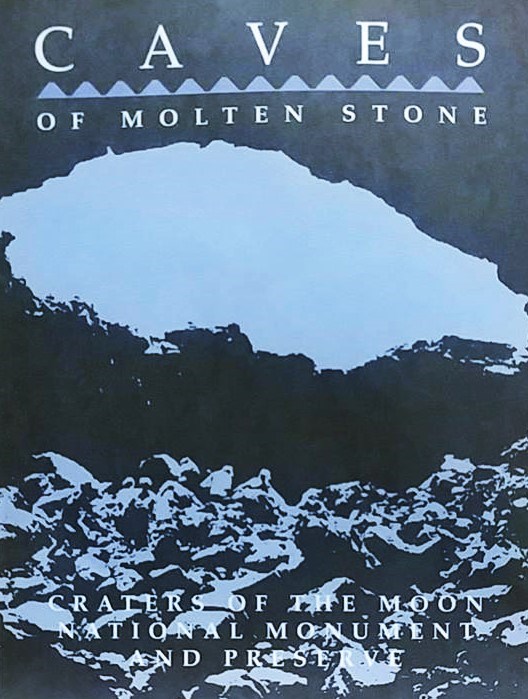 Exploring the Caves
There are five caves you can explore within the Monument. Four of these caves can be found along our Caves Trail, the other is located on the Broken Top Loop Trail. All other caves found in the monument are not open to visitation in order to help protect our bat populations.
Caves Trail
1.6 mi / 2.6 km
MODERATE
Trail to cave entrances is paved; trails into and through the caves are rough and rocky with uneven natural lava surfaces and loose materials on the path. Collapses require bouldering ability to traverse over.
You can access 4 caves along this trail:
Indian Tunnel: 800 ft long, stairs provided at entry, EASY
Dew Drop Cave: Open, bouldered entrance, MODERATE
Beauty Cave: Open, bouldered entrance, MODERATE
Boy Scout Cave: Tight, rocky entrance, DIFFICULT
Broken Top Loop Trail
1.8 mi/3 km
MODERATE
Trail to cave is comprised of uneven natural lava surfaces, loosely compacted cinders, and loose lava rock.
You can access one cave on this trail:
Buffalo Cave: Tight, rocky entrance, low ceilings, DIFFICULT
More Information

You can pick up a Cave Trail Guide near the head of the Caves Trail that provides detailed information on Indian Tunnel, Dew Drop, Beauty, and Boy Scout Caves. There are also Broken Top Loop trail guides to be found at the head of the Broken Top Loop trail that provide information on Buffalo Cave.
For more information about
caves
as a natural resource, click here to read more.
Last updated: August 6, 2020