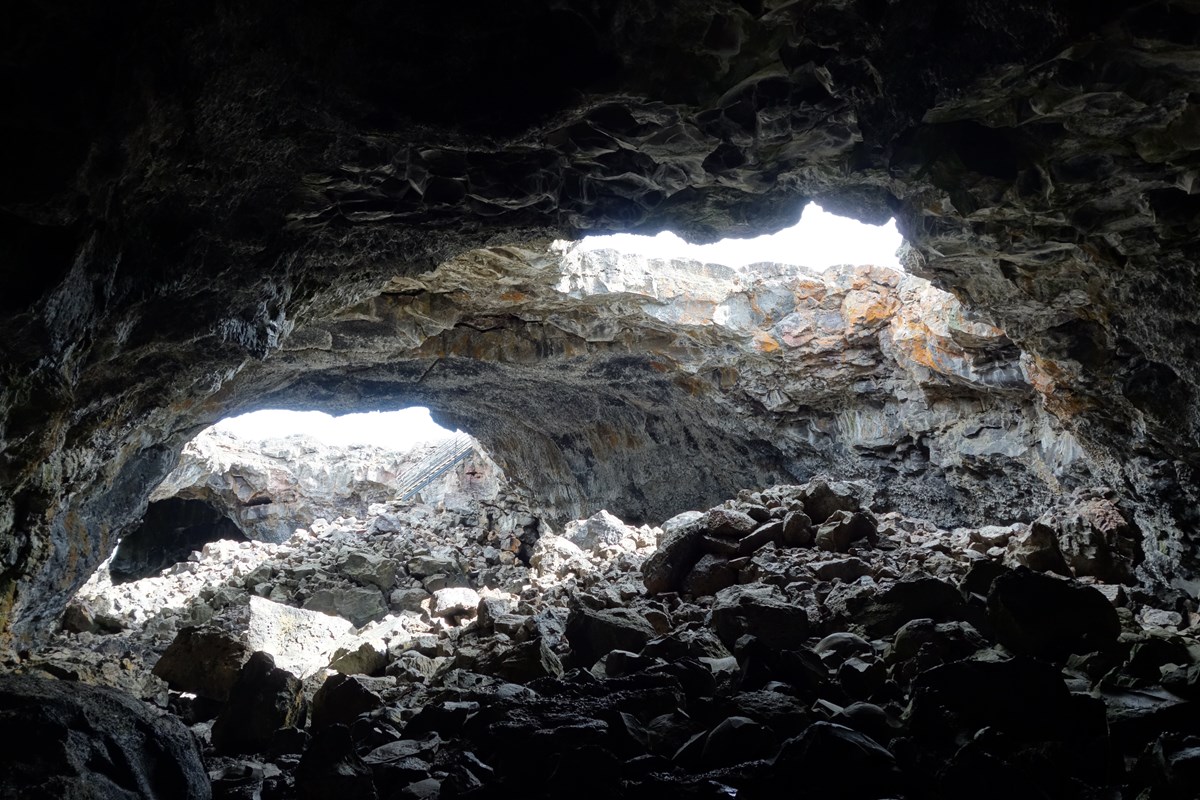 What You Need to Know Before You Go
Before entering any cave you must be "screened" for white-nose syndrome. If you have boots or other gear (pants, tops, hats, gloves, pads, packs, or anything soft/porous) used in caves or mines outside of Craters of the Moon, please leave these items at home. This is an effort to prevent the spread of white-nose syndrome, a deadly fungal bat disease.
Learn what it means to cave safely and cave softly, and put these ethics into practice during your visit.

Please do not bring food into the caves or leave trash in the caves. There is a trash can located in the parking lot. Remember that all cave features are fragile and irreplaceable. Do not remove any rocks or other objects from the caves area.