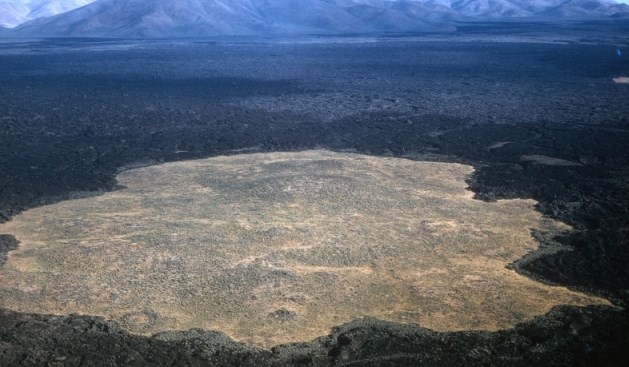 Like island oases in an ocean of black rock,
kipukas
dot the lava fields at Craters of the Moon.
Kipuka
– a Hawaiian term – describes pockets of older, more vegetated lava surrounded by younger lava flows. More than 500 kipukas are contained in the monument, creating an archipelago of sagebrush and grass amid rock.