Weather & Forecast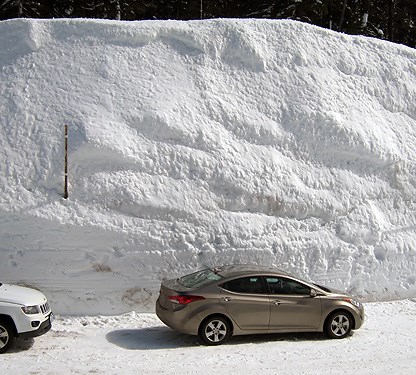 Daily weather patterns and long-term climate at Crater Lake are influenced by its proximity to the Pacific Ocean and location at the crest of the Cascade Mountains. These two characteristics make Crater Lake one of the snowiest places in North America, receiving an average snowfall of 512 inches (43 feet/13 meters) annually.

Day to day, weather conditions can change rapidly. During periods of rain and snow, the lake is often hidden by clouds. Crater Lake is completely invisible 50% of the time in winter.

Current condition information is available from the weather links below, and lake visibility at the park may be observed on park webcams, which update every ten minutes.
Forecast for Crater Lake:
The forecast information presented below is provided by the National Weather Service (NWS). This data is received directly from the Toketee Falls weather station, which is the nearest reporting station to Crater Lake National Park (located approximately 20 miles northwest of the lake).

This link to the NWS website offers more specific forecast information for Crater Lake National Park.
Loading weather forecast...

Additional weather resources:
Crater Lake weather stations
Crater Lake maintains three weather stations (near park headquarters, on the rim, and on the lake), with data hosted by the University of Utah - updated hourly.

Annie Springs SNOTEL data
Weather data, including snow depth, collected by the United States Department of Agriculture - updated hourly.

Printable forecast for Crater Lake
NOAA's 7-day forecast for Crater Lake National Park in a printer friendly format.

Air quality for Crater Lake
Real-time monitoring of particulate matter (PM) in the air, including PM1.0, PM2.5, and PM10 - data hosted by the PurpleAir Monitoring Network
Last updated: September 29, 2019