Lodging
Some park facilities may be closed or have reduced hours in 2020 due to COVID-19. Please visit our
Current Condtions page
to learn the current status of the facilities below.
The park has two lodging options. Both are operated by a company called Crater Lake Hospitality. Reservations can be made up to 365 days in advance either online or by calling 866-292-6720. For a list of accommodations outside the park, download the Lodging & Camping brochure from our publications page.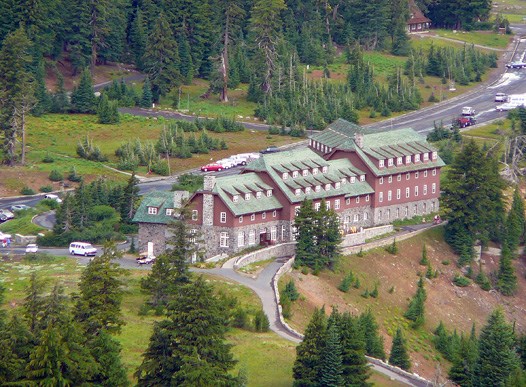 Crater Lake Lodge
Crater Lake Lodge (71 rooms) overlooks the lake at Rim Village. In 2020, it will be open May 15 through October 11. Rooms begin at $200 per night.
The Cabins at Mazama Village
The Cabins at Mazama Village (40 rooms) are located 7 miles south of Rim Village. Rooms are $164 per night. Operating dates for 2020 are May 22 through September 27.


Last updated: June 14, 2020