Research Equipment Used in Crater Lake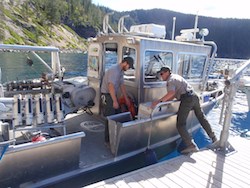 The research vessel (R/V) Neuston is the workhorse of activities on Crater Lake.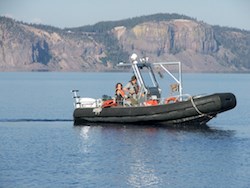 The research vessel (R/V) Ouzel allows independent, simultaneous research activities on Crater Lake.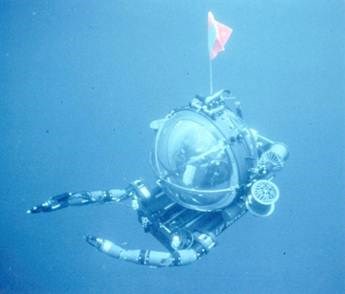 Deep sea rover used at Crater Lake to explore the bottom of Crater Lake.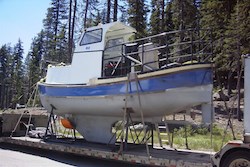 This special boat was trucked to Crater Lake National Park, and flown to the lake by a helicopter, so that the Crater Lake bottom could be mapped.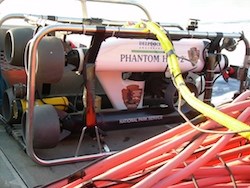 A remotely-operated vehicle (ROV), borrowed from Glen Canyon National Recreation Area, was used to study underwater moss communities.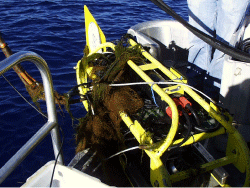 The US Geological Survey towed fiber-optic camera sled was used to video underwater plants around Wizard Island.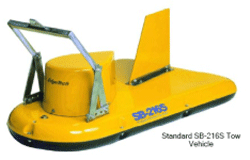 A sub-bottom acoustic sled is used to map the thickness of moss sediments around Wizard Island.

Last updated: March 18, 2016