Crayfish vs Newts
The Mazama Newt likely inhabited the entire lake shoreline since they colonized the lake as early as 6,000 years ago.
The figure below shows that the Mazama Newt only occupies 50% of the habitat with crayfish inhabiting the other 50%.
There are very few sites with both crayfish and newts.
Crayfish were introduced to the lake by humans in 1914 for fish food.
Studies with newts and crayfish in tanks show that crayfish will kill newts and/or force then to flee to other areas.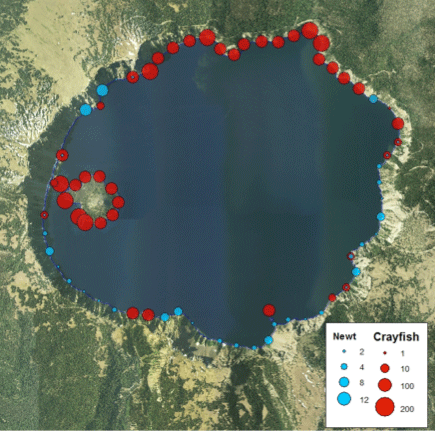 Last updated: February 28, 2015