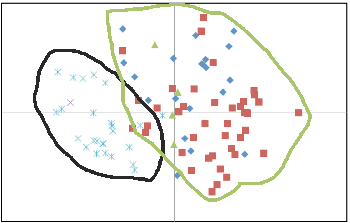 Newt genetic tests reveal
Mazama Newts (graph symbols within green line) are genetically different than the common Rough-skinned Newts (X symbols within black line).
Why are the genetic results significant?
The National Park Service has a responsibility to protect the native plants and animals within Crater Lake National Park boundaries, especially those found nowhere else.