Guided Tours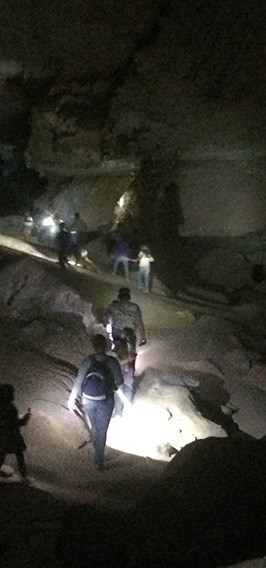 Ranger-guided Programs
Coronado National Memorial offers guided hikes and tours during the winter and spring (January/February - April/May). The most popular and most regularly offered is a guided hike and tour of Coronado Cave, a 600 ft deep limestone cave. Other programs include guided hikes to Coronado Peak and lecturers on the Coronado Expedition and Native Americans in the region.
For more information on programs dates and times check our event calendar.
Groups
Do you have a group of 10 or more people that would like a ranger-led program or guided hike? Contact Christopher Bentley in advance to schedule a program at 520-366-5515 x 2310.
Last updated: January 27, 2016