Date & Time

09/22/2018 9:00 AM to 9:00 PM

Fee Information

Free

Contact Us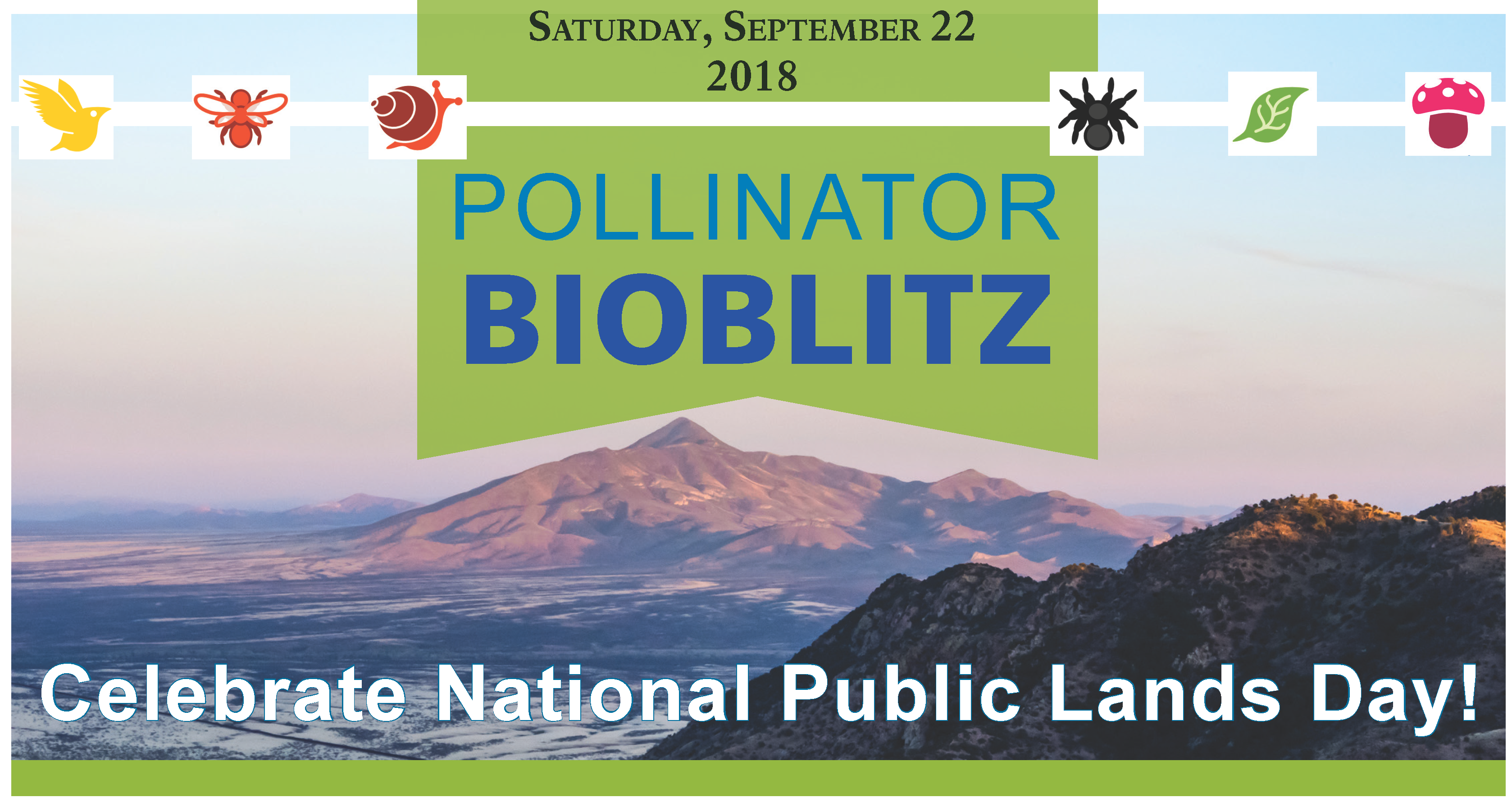 On National Public Lands Day – Saturday, September 22 – Coronado National Memorial and Sky Island Alliance will host a Pollinator BioBlitz. What better way to celebrate our public lands than becoming a citizen scientist for a day during the BioBlitz at Coronado National Memorial?
 
What is a Pollinator Blitz? It is a fun way to document and identify the different species in the park using your smartphone (or digital camera) and the iNaturalist app for iOS or Android.
 
Don't forget to download and explore the iNaturalist app on your smartphone before you join us!
www.inaturalist.org
(Don't have a smartphone? No worries! Team up with a friend or bring your digital camera and will work with you)
This activity will build a relationship between the natural and human communities of the area. Citizens-scientists (YOU!) will work alongside naturalists, scientists from the US and Mexico to learn about the biological diversity of the park. In the process, you will gain skills and knowledge, and develop a stronger connection to local natural spaces.
Join us for a couple of hours or stay the whole day on Saturday, September 22, 2018. We will begin at 9am and end around 9pm. Check in at Coronado National Memorial Visitor Center and learn more about the BioBlitz. We'll be running a shuttle up to Montezuma Pass throughout the day. Stay for the nighttime bug-lighting event! We'll set up lights that will attract night insects so we can document and identify them.
Bring hiking gear, sun protection, rain gear, water and a lunch if you're staying for the day. Snacks are available for purchase at the visitor center. 
For more information about the event contact Mirna Manteca at 

mirna

@skyislandalliance.org

, or contact Coronado National Memorial at (520) 366-5515, or email us: coro_interpretation@nps.gov.
For directions to Coronado National Memorial, visit our website:

 www.nps.gov/coro

.
---
Location:

Coronado National Memorial



Time:

9:00 AM to 9:00 PM



Fee Information:

Free



Contact Name:

Coronado Visitor Center Staff



Contact Email:




Contact Phone Number:

520-366-5515