Monument Fire-2011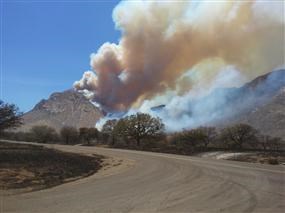 On June 12, 2011, at approximately 1:15 pm, a fire started within the park, rapidly burning through the grasslands, heading in a northeasterly direction. The Monument Fire continued to burn through the park, and beyond, eventually burning over 29,000 acres within the Huachuca Mountains. No structures were lost in the park, but 100% of the park's acreage was burned to some extent. Some areas burned intensely, while other areas are still green.
A burned landscape presents a number of safety hazards that either did not exist prior to the fire or are increased by the effects of the fire. In some cases these hazardous conditions may continue for several years after a fire. Be very aware of your surroundings, follow warning signs and directions from park staff and pay particular attention to these potential safety hazards.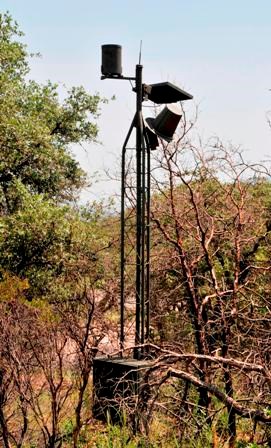 Burned Area Emergency Rehabilitation (BAER)
Flash floods and debris flows are a regular occurrence in the drainages of the Huachuca Mountains, but their intensity at Coronado National Memorial has increased remarkably after the Monument Fire that burned through the area. More than ever, monsoon downpours pose a threat to the visiting public, vehicle traffic on FR 61 (Montezuma Canyon Road), and neighboring land owners downstream.

Follow the link below to view instant reports and register to receive email or SMS cell phone text message alerts, sent immediately when precipitation or flood levels exceed a specific amount.
Last updated: February 24, 2015