Entrance Fee-Free Days for 2019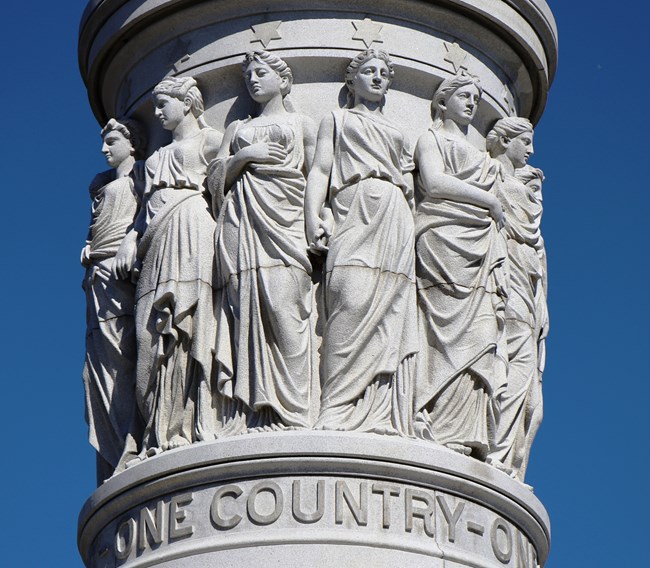 Colonial National Historical Park Announces Entrance Fee-Free Days for 2019
Colonial National Historical Park will waive its entrance fee on five days in 2019.
The five entrance fee-free days for 2019 will be:
● Monday, January 21 – Martin Luther King, Jr. Day
● Saturday, April 20 – Start of National Park Week/National Junior Ranger Day
● Sunday, August 25 – National Park Service Anniversary
● Saturday, September 28 – National Public Lands Day
● Monday, November 11 – Veterans Day

"It is our hope that visitors, both locally and nationally, will take advantage of these 5 fee-free days to come enjoy their national parks. Whether that's here in Tidewater Virginia or Richmond or on the Northern Neck, I invite our neighbors in the community and from around Virginia to come and visit their local national parks. These parks are here for the enjoyment of the people and we hope many will take advantage of these 5 days throughout the year to learn and play and connect to their shared history." said Kym Hall Colonial National Historical Park Superintendent.

Colonial National Historical Park will begin charging $10 per adult at Yorktown Battlefield, and $20 per adult at Historic Jamestowne (price of admission at Jamestowne includes entry to the 1607 Fort site, Memorial church, Voorhees Archaearium, and Yorktown Battlefield) on January 1, 2019. The entrance fee waiver for the fee-free days does not cover amenity or user fees for activities such as special tours.

Colonial National Historical Park will provide special programming for the future stewards of the National Parks on Junior Ranger Day that consist of a 2 hour program that concludes with the firing of a canon. In commemoration of the Anniversary of the National Park Service both Yorktown and Jamestowne provide special tours that delve into the significance of each site and their creation. To honor our veterans, Yorktown Battlefield hosts Living History interpreters, such as the 26th President Teddy Roosevelt.

Colonial National Historical Park is one of 115 national parks that has an entrance fees. The other 303 national parks do not charge an entrance fee. The National Park System includes more than 85 million acres and is comprised of 418 sites, including national parks, national historical parks, national monuments, national recreation areas, national battlefields, and national seashores. Last year, 331 million people visited national parks spending $18.2 billion which supported 306,000 jobs across the country and had a $35.8 billion impact on the U.S. economy.

The annual $80 America the Beautiful National Parks and Federal Recreational Lands Pass allows unlimited entrance to more than 2,000 federal recreation areas, including all national parks. There are also free or discounted passes available for senior citizens, current members of the military, families of fourth grade students, and disabled citizens. National Park Passes are accepted at Historic Jamestowne, however additional Preservation Virginia fees may apply. For additional information on Colonial National Historical Park, please visit www.nps.gov/colo and participate in the conversation at https://www.facebook.com/COLOYORK, https://www.facebook.com/COLOJAMESTOWNE, https://instagram.com/colonialnhp/

Colonial National Historical Park includes both Jamestown Island and Yorktown Battlefield. Jamestown Island is jointly administered by the National Park Service and Jamestown Rediscovery (on behalf of Preservation Virginia) to preserve the original site of the first permanent English settlement in the New World. To learn more about Jamestown Rediscovery, please visit: https://historicjamestowne.org. Yorktown Battlefield interprets the final major battle of the American Revolution, the victory of General George Washington's army which secured independence for the United States. The Colonial Parkway continues to link the sites in its 23 miles, and is today recognized as an "All-American Road."

About the National Park Service. More than 20,000 National Park Service employees care for America's 417 national parks and work with communities across the nation to help preserve local history and create close-to-home recreational opportunities. Learn more at www.nps.gov.
Last updated: December 20, 2018