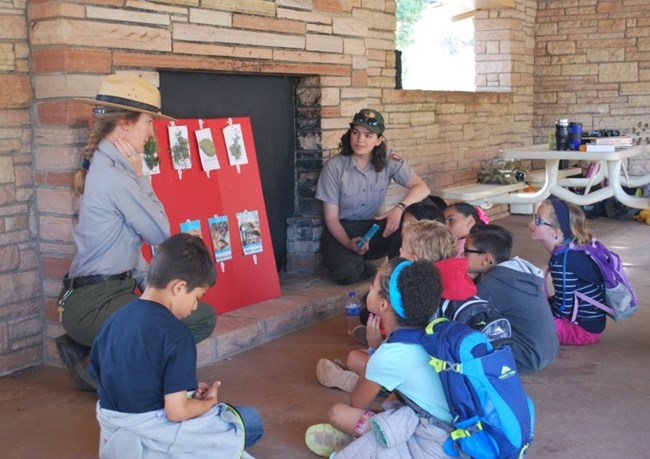 Summer 2017 Teacher-Ranger-Teacher Opportunities
The National Park Service Teacher Ranger Teacher (TRT) program is an extended professional development opportunity for educators from K-12 schools to learn about the resources and educational materials available through the National Park Service.
At Colorado National Monument the TRT will assist the lead ranger in lesson planning and teaching the Summer Naturalist Institute for 40-50 3rd to 5th graders from early June - mid July. The primary purpose of the Summer Naturalist Institute is to provide experiential learning opportunities for students in biology, ecology, archaeology, and paleontology. The TRT will facilitate and guide students while they practice scientific inquiry methods and 21 century skills. The TRT will help plan, coordinate and deliver STEAM (science, technology, engineering, arts, and math) oriented activities for summer camp attendees and visitors.
By the end of the program, the teacher-ranger-teacher will create instructional materials to be used by education and interpretive staff throughout the year. These materials will incorporate adaptive teaching techniques and tools to support diverse student audiences.
Administration of the program, professional development hours and graduate credit hours will be made available to participants through the University of Colorado, Denver (UC Denver) through a cooperative agreement.
More information on the national Teacher-Ranger-Teacher program
If you are interested in the program at Colorado National Monument or have questions please contact
Samantha Hall
at 970-858-3617 ext 367.