Learning in the Monument
Amazing canyons, incredible desert life, and more await you and your students in this unique outdoor classroom. Study geology, ecology or cultural history on a ranger-guided field trip in the Monument or explore our curriculum materials to use in the field or in your classroom. 
Contact an Education Ranger: 970-858-3617 x367 or email us.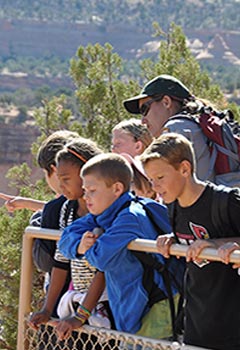 Last updated: October 4, 2017