Maryland Campaign Commemoration Events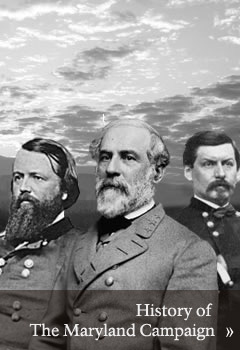 During the summer of 2012 the National Park Service invites you to join us in commemorating the 150th anniversary of the 1862 Maryland Campaign. Learn how the nation was reborn during the summer of 1862 as you journey into the past during the many commemorative events taking place at National Park sites and through park partners.

Whether concerning the battlefields or the war's effect on the common citizen, commemoration programs will pique your interest, inspire contemplation, and lead you to a wider understanding of the momentous events of the summer of '62.

Learn and Experience More: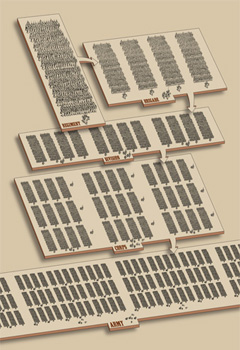 From Regiment to President: The Structure and Command of Civil War Armies
Trying to determine the structure and command of a Civil War army can be a daunting task. It is easy to confuse which designation is which and to discern which rank commands which entity. Battlefield promotions and deviations between different armies further muddy the waters.In an effort to provide a bit of clarity into such matters, what follows traces the command structure from the colonel leading a regiment all the way to the office of the President as Commander in Chief.
Click here for more information.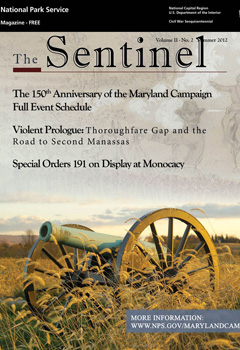 The National Park Service is proud to offer our Summer 2012 Sentinel Magazine. This magazine contains articles written by park staff and includes a full calendar of events for five National Park Service sites, one Maryland State Park, and the many sites associated with the Heart of the Civil War Heritage Area.
Click here for more information.

For the most up to date schedule of events, please scroll down to the full Events section.

Last updated: May 20, 2015