Climbing Experience Program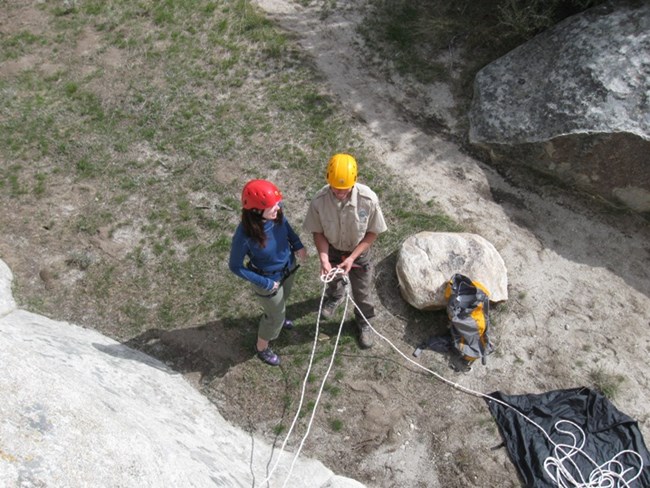 City of Rocks National Reserve and Castle Rocks State Park are premier rock climbing destinations in the United States.
The climbing experience program offers visitors an introduction to the experience of climbing outdoors in a supervised setting.
Trained employees lead first-time climbers on fun easy routes to experience the Reserve's most popular recreation.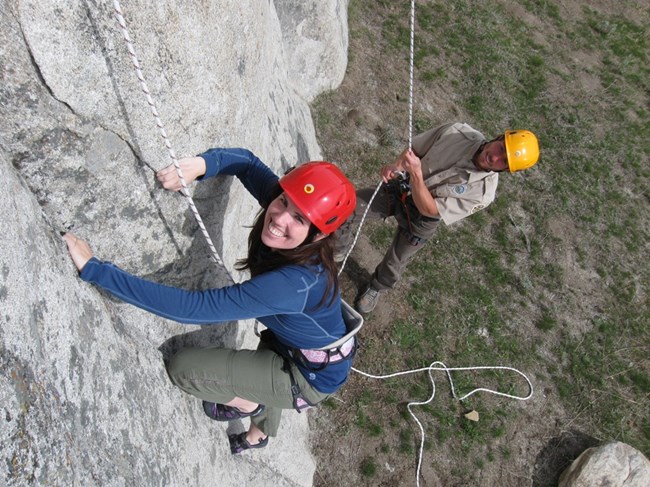 The Climbing Experience Program is not a guiding or outfitting operation. Visitors do not choose what they will climb, who will take them, or where the activity will take place. The program is intended for beginners or inexperienced visitors. The program is not intended to be a class or workshop instruction, but participants will be exposed to concepts, techniques, and equipment. The program is an excellent introduction to formal climbing instruction.
Participating visitors will be required to sign a waiver/release form. If the participant is under 18, the waiver must be signed by a parent or legal guardian.
Youths ages 10-17 must be accompanied by a paying adult. Youth Group is four or more youth, must include 1 active adult supervisor per four youth. Maximum participants is 8 youths and two adult supervisors.
What to bring:
closed toe shoes
shorts to the knee or long pants
water
sunscreen
camera
Rates:
1 Adult
$37.50
2 hours total time
2 Adults
$75.00
2-3 hours total time
3 Adults
$100.00
3 hours total time
4 Adults
$120.00
3 hours total time
1 Youth
$20.00
1 hour (2 or more youths 2-3 hours total time)

Youth
Group (4)

$80.00
3 hours, (over 4 youths add $10.00 per additional youth up to a maximum of 6 youths). Groups with 8 youths will be scheduled split sessions.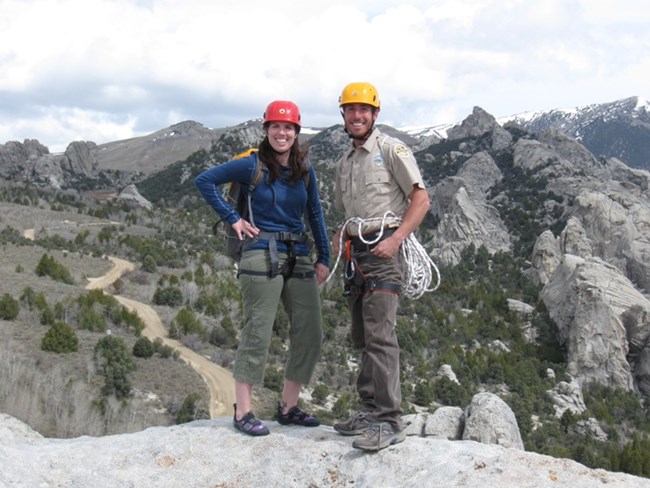 Make Your Reservations Now!
Visitors interested in participating in the climbing experience program can make a reservation by:
calling the City of Rocks visitor center at (208) 824-5901
stop by the City of Rocks visitor center located at 3035 Elba-Almo Road, Almo, Idaho
Walk-ins welcome!
Last updated: January 26, 2018