Camping Regulations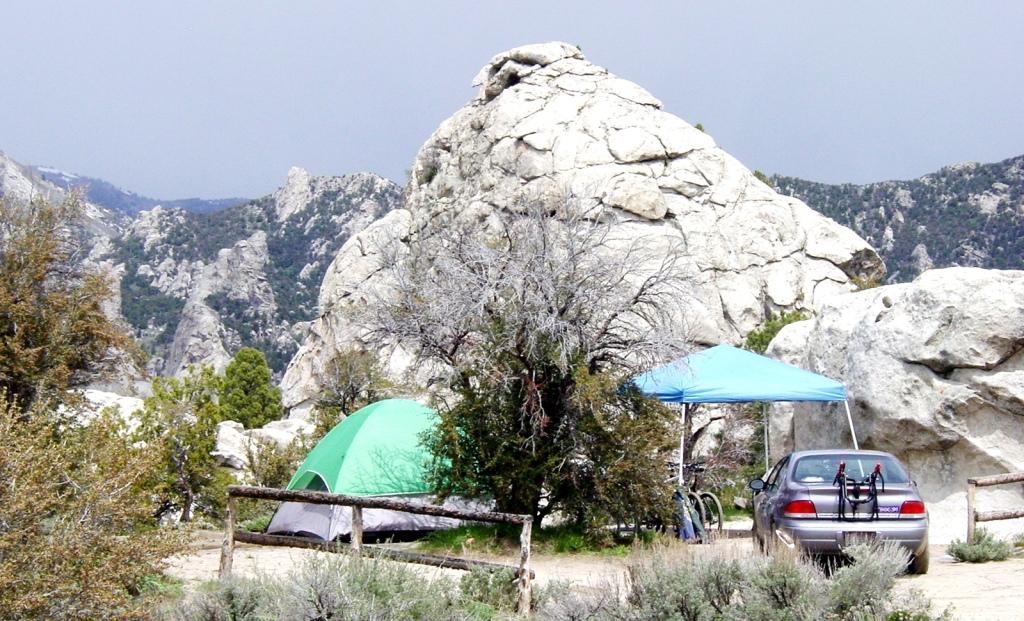 General Camping Information
Rules:
Pay fees at Bath Rock
Walk-in campers pay for 1 night at a time only
Length of stay is limited to 14 days in any 30-day period
Pets must be on a leash at all times
Gathering of firewood is prohibited - firewood may be available for purchase in Almo
Use established campsites and fire rings only
Quiet hours are between 10:00 p.m. and 7:00 a.m
Maximum of 8 people, 2 vehicles, and 2 tents per individual campsite
Check-in 2:00 p.m. and check-out 1:00 p.m.
Group Sites:
Twin Sisters 12-35 people/night
Bread Loaves and Juniper 12-25 people/night
Equestrian Camping:
City of Rocks offers the Juniper Group Site for equestrian campers. This area is remote and primitive. The campsite features a corral, standard campsite amenities, and a vault toilet. Smoky Mountain Campground, near the east entrance to the reserve, offers six sites, with water and electricity, paved camping spurs, coral, and showers.
Fees:
Single Site Fee Schedule
Campsite Fee - $12.72

Reservation Fee - $10.60
Group Site Fee Schedule (12 people/night minimum)
Reservation Fee - $26.50

Per Person Overnight Fee - $3.18
...Make your reservation now...
________________________________________________________________________________