Distance Learning Opportunities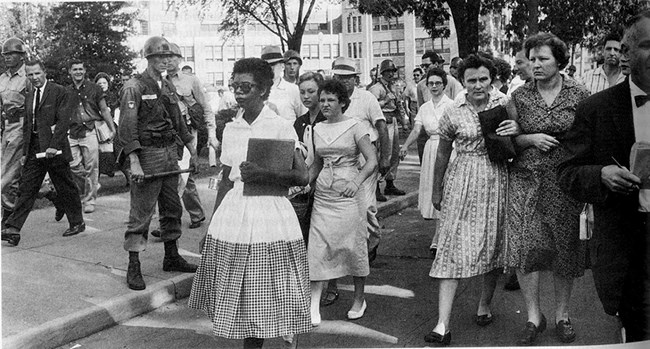 Interested in educational opportunities outside of the Little Rock Central High School National Historic Site? Currently, we offer one program suited for grades six and above. The program discusses Elizabeth Eckford's first day attempting to integrate Central High School and the role of the Media in the desegregation crisis. If you're interested in the program, please contact,
David Kilton, Chief of Interpretation
(501) 396-3006
david_kilton@nps.gov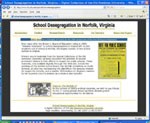 Learn more about another community that closed its schools to prevent integration.
Click here to view documents and resources about school desegregation in Norfolk, VA from Old Dominion University.
Last updated: April 17, 2020