Colonial Day 2006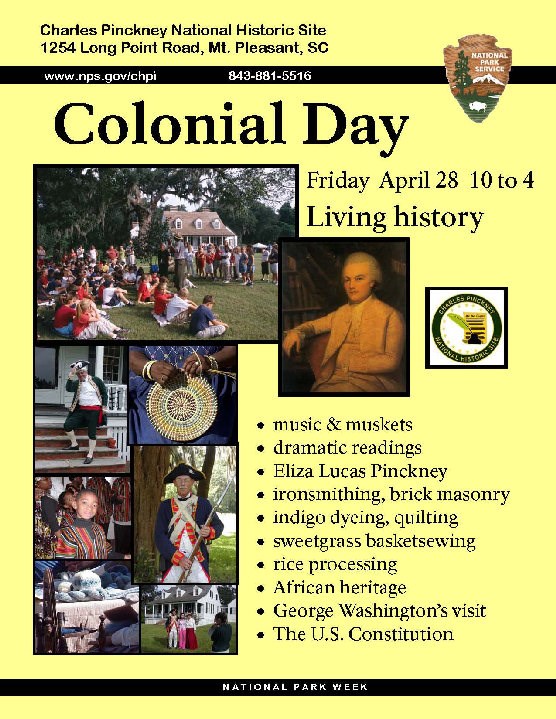 The public is invited to enjoy a day of Colonial-era Living History demonstrations and programs on Friday, April 28 from 10:00 a.m. to 4:00 p.m.
The day's activities include music, a Revolutionary War soldier, indigo dyeing, ironsmithing, brick masonry, sweetgrass basket sewing, rice processing, dramatic readings from Eliza Lucas Pinckney's diary, and George Washington's visit to Snee Farm.
Charles Pinckney National Historic Site preserves a remnant of Snee Farm, the coastal plantation of U.S. Constitution signer Charles Pinckney. Located at 1254 Long Point Road in Mount Pleasant, South Carolina, the park is open daily from 9:00 a.m. to 5:00 p.m.
For more information, call 843-881-5516 or
e-mail
.
Download the flyer (pdf, 208 KB)


Last updated: April 14, 2015