Private Canal Boat Tours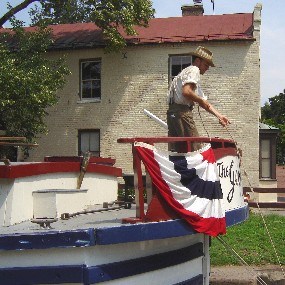 Are you looking for a new and exciting way to celebrate that special event in your life? Chesapeake and Ohio Canal offers private boat rides for birthday parties, retirement parties, weddings, etc..
Food and non-alcoholic beverages are allowed. Special request charter trips may be available. To place a specific need or request please call Great Falls Tavern Visitor Center.
Canal boat rentals for a one hour private charter trip is $770.00. Canal boat capacity is 60 people. Trips are subject to availability.
Private tours are not offered in place of regularly scheduled public rides.
Last updated: February 20, 2020