Private Canal Boat Rides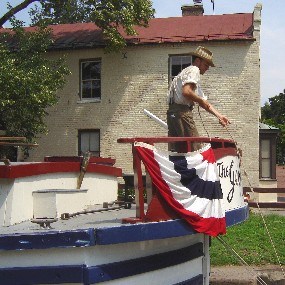 Are you looking for a new and exciting way to celebrate a special event? Try a private boat ride!
Cost: $770.00
Duration: one hour
Capacity: 60 persons

To make a reservation, call the Great Falls Tavern Visitor Center at 301-767-3714.

Trips are subject to availability. Private tours are not offered in place of regularly-scheduled public rides.

Food and non-alcoholic beverages are allowed on charter boat rides. Special request charter trips may be available.
Last updated: August 27, 2021