Little Tonoloway Boat Ramp Vehicle Access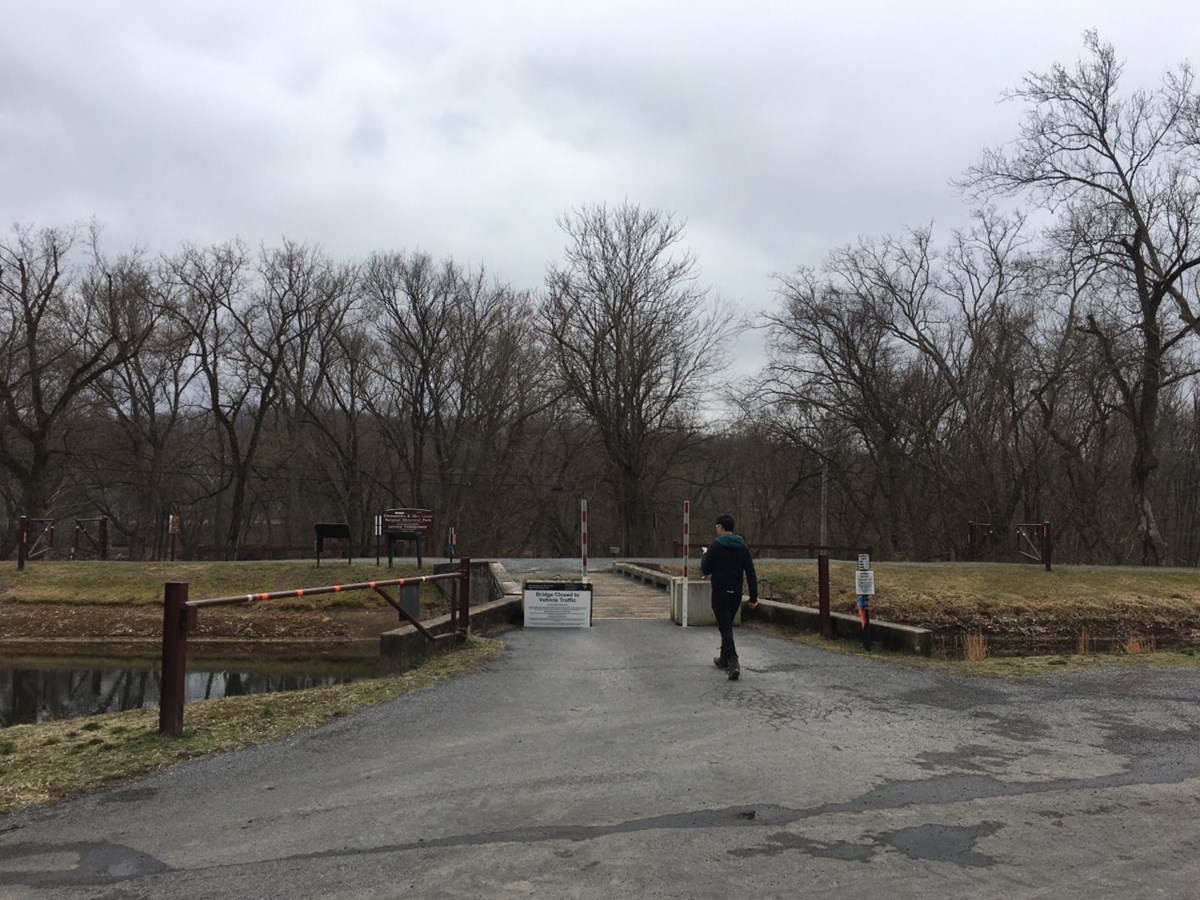 A recent bridge inspection by the Federal Highway Administration found the vehicle and pedestrian bridge at Little Tonoloway Recreation Day Use Area in Hancock, Maryland in an unsafe condition for vehicular traffic. Due to the unsafe condition of the bridge, the National Park Service has made the decision to close the bridge to vehicle access. The closure will go into effect immediately, beginning on November 7, 2019. The boat ramp, day use area, and towpath will still be accessible to pedestrians and bicyclists.

This bridge was already scheduled for replacement under an agreement with Federal Highway Administration.

National Park Service staff are working with the Federal Highway Administration to determine if interim repairs can be made and/or if the previously scheduled bridge replacement can be expedited.

We thank our visitors for their patience during this time. The nearest upstream boat ramp is Fifteenmile Creek, about a 30 minute drive west on Interstate 70 and Interstate 68. The nearest downstream boat ramp is McCoys Ferry, about a 25 minute drive east on Interstate 70. Both sites are listed as points of interest on Google Maps.

This closure does not affect the towpath or through riders on the towpath.

An alternative pedestrian crossing across the canal can be found 0.3 miles downstream of the Little Tonoloway Recreation Day Use Area. This crossing is safe for pedestrians and bicyclists who are using the towpath and leads directly to the alternative parking lots.

Two alternative public parking lots can be found on the map above. Both lots are in close proximity to the park and the towpath.

For any questions, please call 301-739-4200, option 0, to speak with park staff.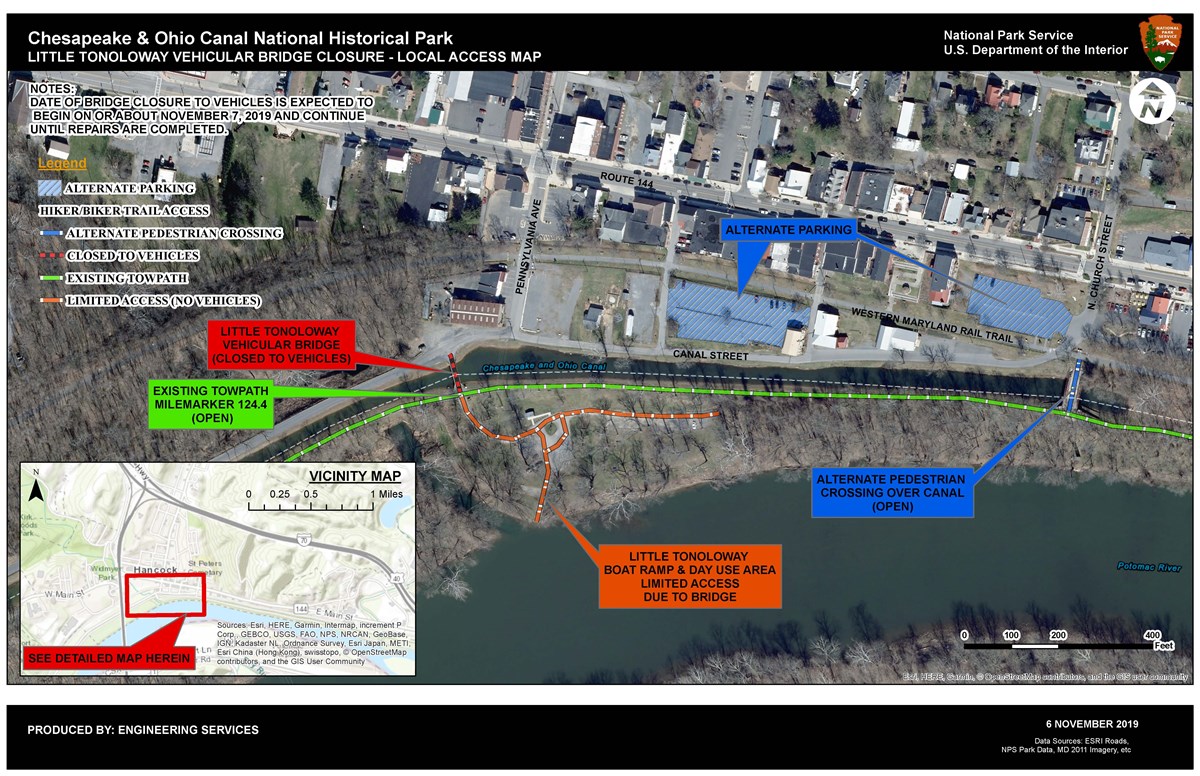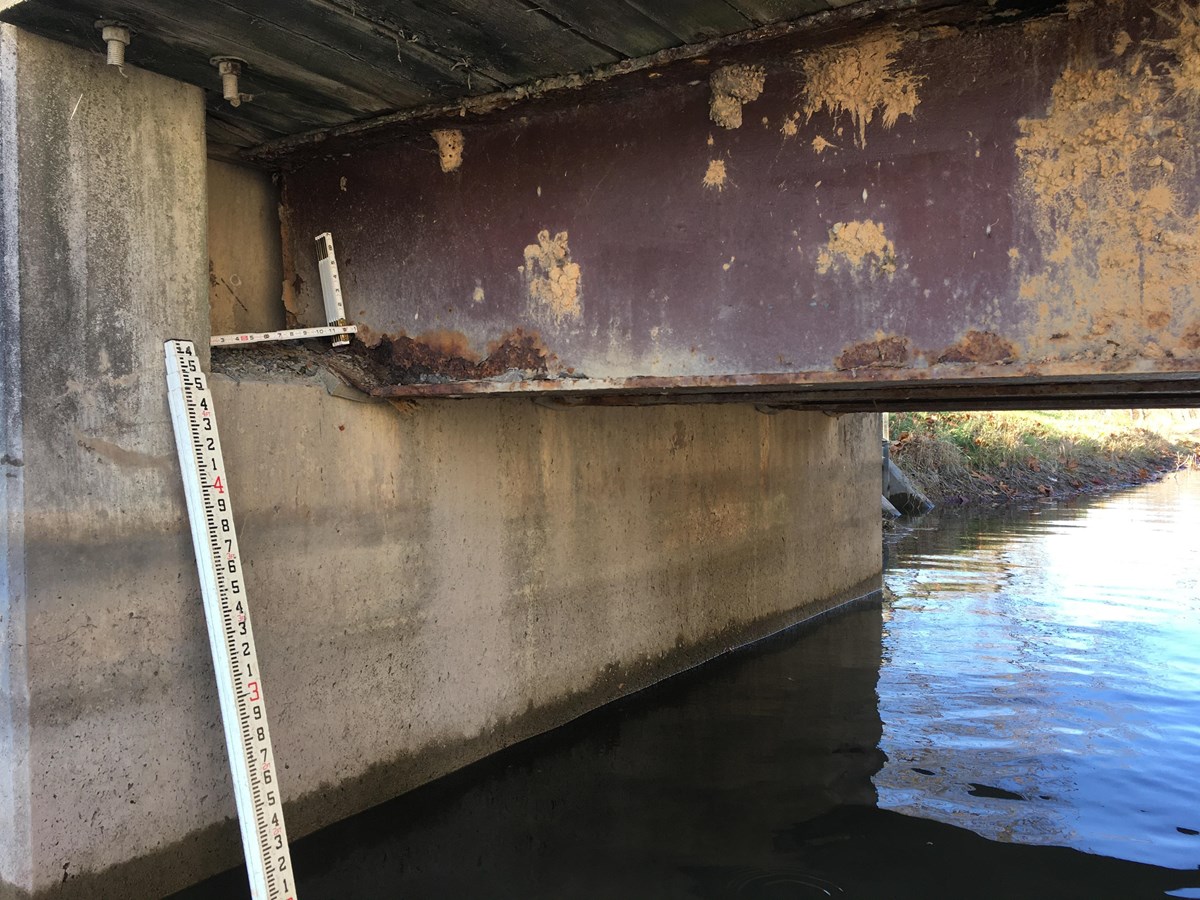 Last updated: February 25, 2020