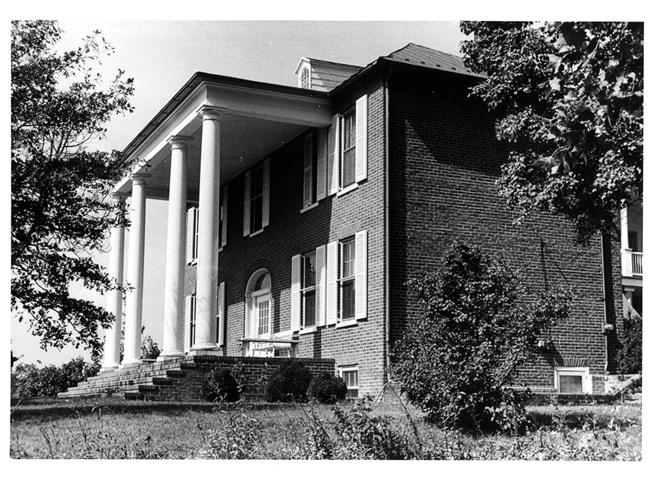 Address: 16500 Shepherdstown Pike, Sharpsburg MD, 301-582-0813
Hours:
Ferry Hill Visitor Center is open on Saturdays and Sundays from Memorial Day weekend through Labor Day weekend, 11:30-3:30.
Come see exhibits depicting the history of the house, Henry Kyd Douglas, and the impact the families had on the C&O Canal as well as the surrounding communities. Hands-on area for children as well as models of the house help visitors experience the past.
Ferry Hill sitting above the crossroads of the Potomac River, Chesapeake and Ohio Canal, and the "great road" has been and continues to be a place of change and adaptation. In 1775 Van Swearingen had constructed a "Ferry Inn" at the ferry landing on the Maryland side of the river. The community that grew as a result of the ferry became known as Bridgeport.

John Blackford acquired interest in the ferry and adjoining acres through an inheritance from the Van Swearingen family when he married Sara van Swearingen in 1812. Looking for an ideal location to build a home and start his family he decided to build the house high on the bluff overlooking the Potomac River.

Ferry Hill has gone through many transformations: Home, restaurant, C&O Canal Headquarters, and today is a visitor center.
| Brunswick | Cumberland | Ferry Hill | Georgetown | Great Falls Tavern | Hancock | Williamsport