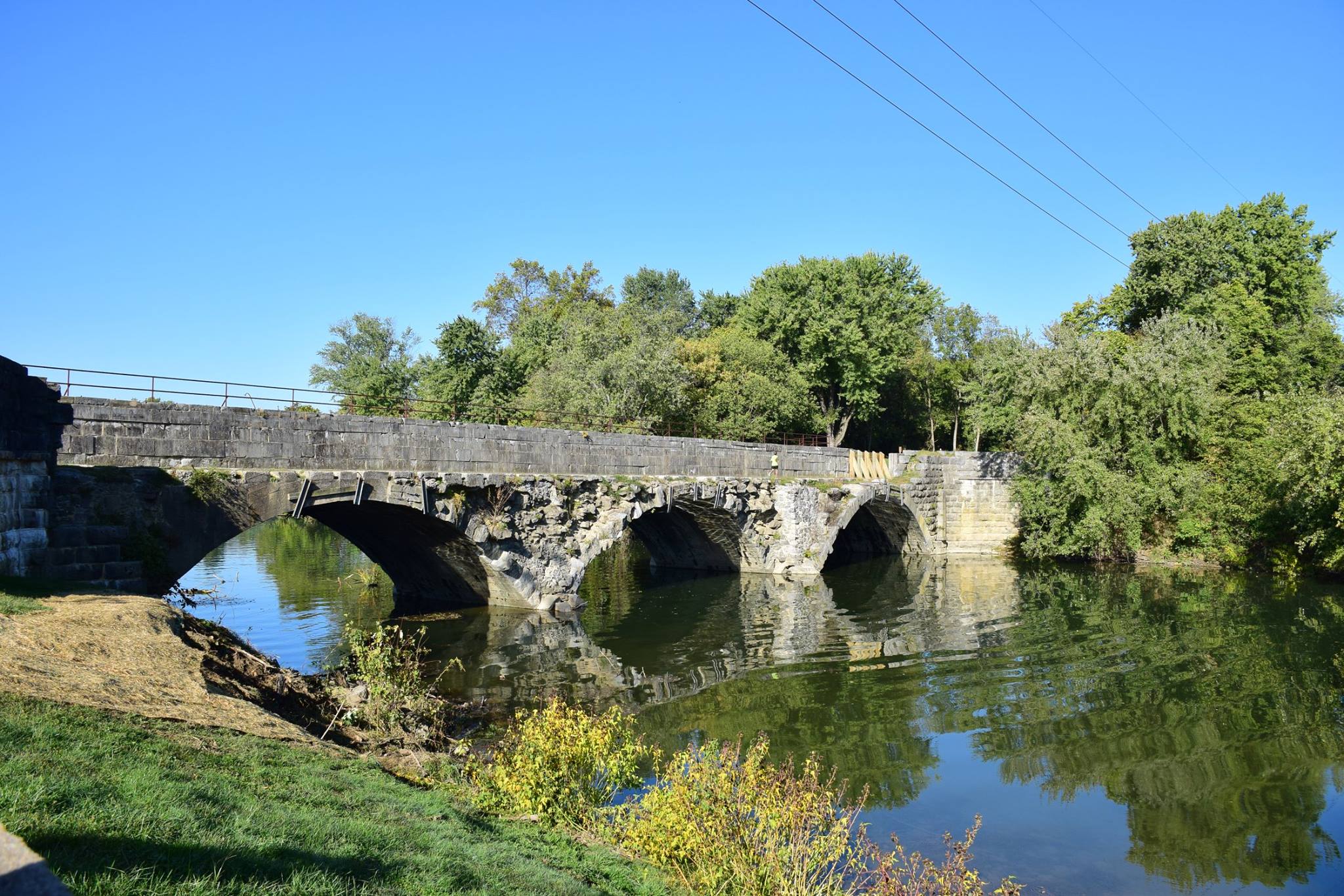 Towpath Closure at Williamsport, MM 99.76
An historic restoration of the Conococheague aqueduct in Williamsport begins this summer! The restoration will close the towpath upstream of the Cushwa Basin for the duration of the project. Here is some preliminary information about the construction that will be taking place on the aqueduct.

What is the PLAN?
Purpose? [Why are we closing the Conococheague Aqueduct and towpath?]
The project will restore the aqueduct piers, "trunk," and towpath to protect this historic resource. The project will also re-water the canal through the aqueduct, providing a unique visitor experience.
Length? [When are we closing, and how long?]
The project will begin in early summer 2017 and is expected to require 18 months to complete. The aqueduct and towpath will close once the contractor begins on-site work.
Alternate Activities? [What can I do instead?]
All activities will continue to be available in the Williamsport area during the project. Visitors can bike, walk, run, and fish along the towpath from the aqueduct downstream (east).

Observe the aqueduct restoration from the Cushwa Basin area and continue to use the towpath and canal resources downstream (east) of the work site.

The Cushwa Basin Visitor Center and seasonal interpretive programs will remain available.
Next Step? [What are the future benefits?]
Once the work on the aqueduct and canal prism upstream of the aqueduct is complete, this section of the canal will be re-watered allowing for public use and interpretive boat programs.