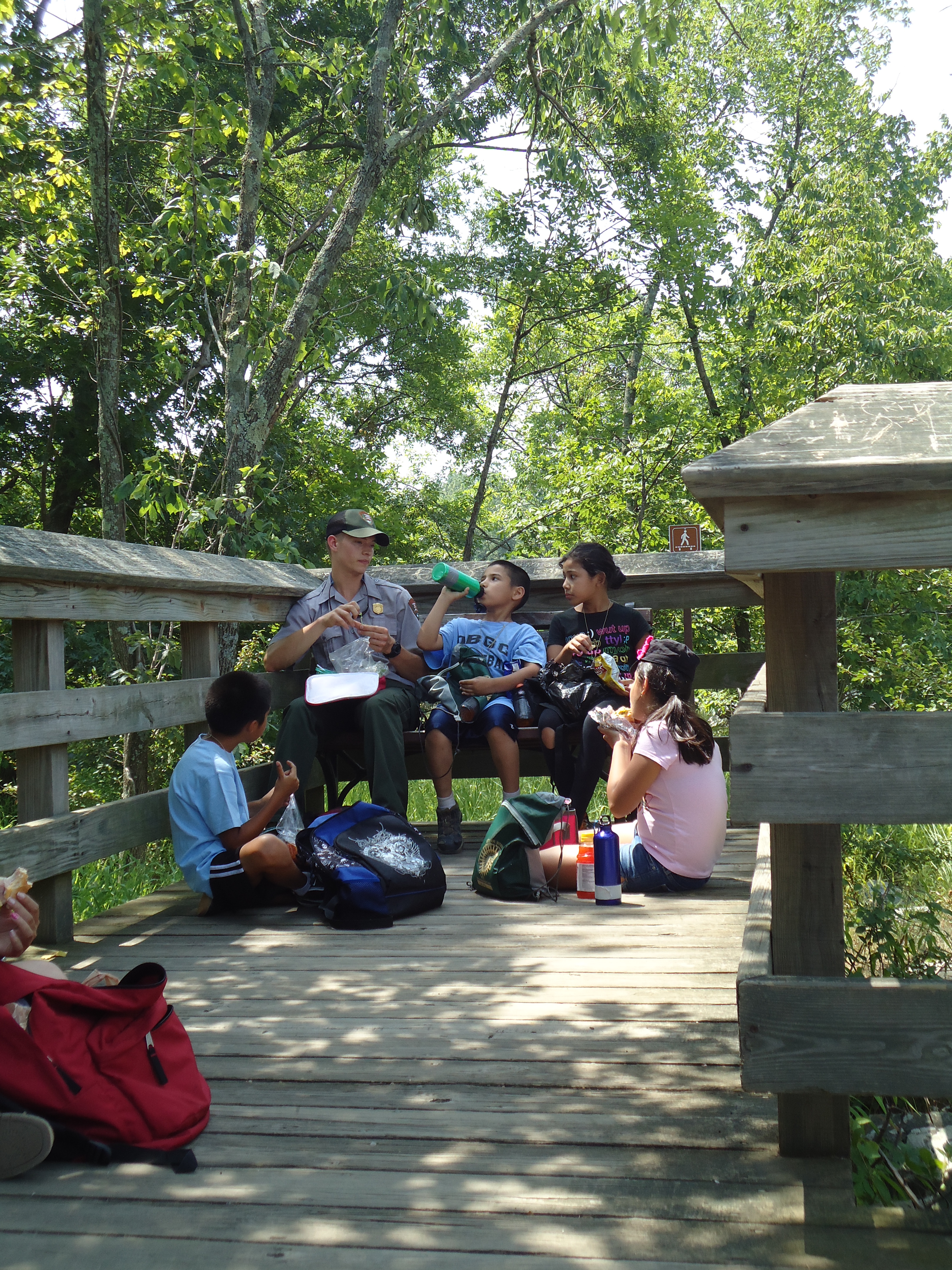 In 2012 the Chesapeake and Ohio Canal National Historical Park identified and pursued numerous methods for increasing diversity in the workforce. During the summer season, Chesapeake and Ohio Canal National Historical Park successfully increased the diversity of its staff through the recruitment and hiring of employees representing traditionally underserved and under-represented minority groups. In order to meet the needs of the park's diverse audience and encourage increased park stewardship in the community through authentic, relevant visitor contact, the park hired two Spanish speaking interpreters of Hispanic lineage who have generated written materials and interpretive programs geared towards a Spanish speaking audience. These positions were made possible with funding obtained through the National Park Service's Latino Youth Employment grant program.
The park also continues to actively recruit seasonal rangers from the African American community for additional cultural diversification and increased diversified relevance. Further diversity through the hiring of minority employees has been made possible through the National Park Service's Youth Conservation Corps (YCC) program. Additionally, urban and diverse youth attending college at Temple University in Philadelphia, PA, are encouraged to consider careers in park law enforcement through the Pro Ranger partnership.
Through volunteer program, the park is enabling high school and college aged youth from neighboring communities to explore national parks, fostering increased park stewardship and a love of history and environmental awareness through service- learning projects designed for groups and individuals.
Since March 2009 the C&O Canal Internship Program has provided educational opportunities to 44 interns who've contributed over 7,645 volunteer hours. The Intern Program achieved a diversity population of 42.5 % and included students from five high schools, two community colleges and several four-year colleges. Also diverse were the fields in which the students assisted park operations, with a broad range of career fields including information technology, information security, graphic design, web design, business management, office technology, civil engineering, and interpretation.
Finally, the C&O Canal supported the National Capital Region Diversity Plan and submitted an extensive worksheet outlining diversity and inclusion goals for each division in the park. Additionally, park staff directly served as the Co-chair of the Regional Diversity Team, leading park, region diversity initiatives, and participating in National Park Service-wide relevancy, diversity and inclusion efforts.