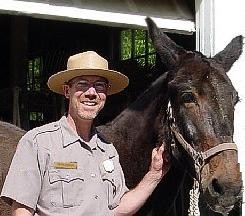 The C&O Canal follows the route of the Potomac River for 184.5 miles from Washington, D.C. to Cumberland, MD. To manage the diverse resources of the canal, staff works out of multiple field offices in addition to the main headquarters within the park. For a list of visitor centers and contact information please click here.
Headquarters and management staff for the Chesapeake and Ohio Canal NHP are located outside of the park in Hagerstown, Maryland. Staff and volunteers operate a visitor service area on the first floor. Information on park programs, history, park closures, brochures, etc. are available for the public.
Chesapeake and Ohio Canal National Historical Park Headquarters is located at 1850 Dual Highway, Suite 100 Hagerstown, MD 21740.