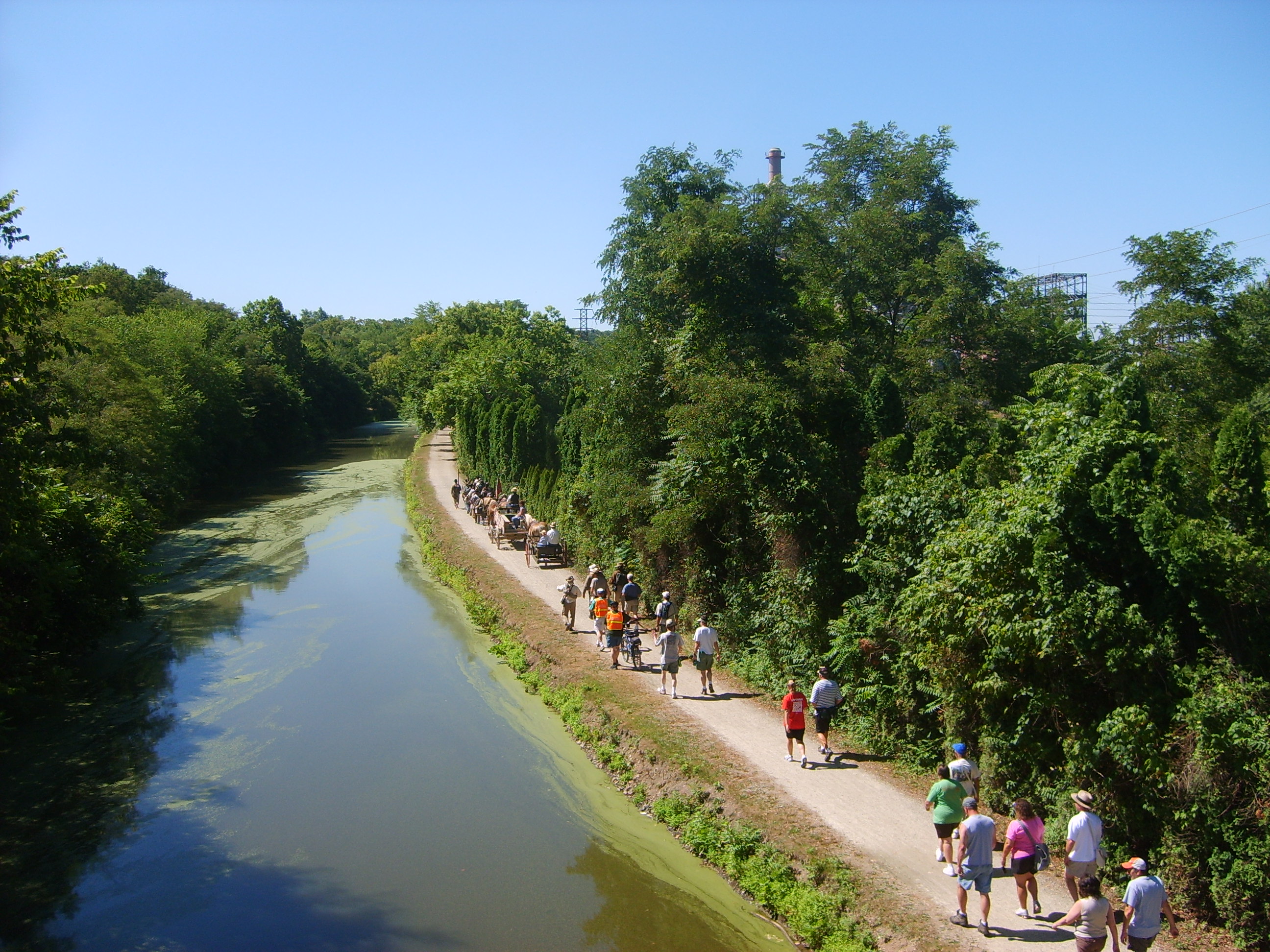 Through community events, partnerships and interpretive programs, the Chesapeake and Ohio Canal National Historical Park expands the meaning of the park to new audiences, providing an opportunity for communities and park visitors to learn more about their heritage.
Three years ago, nine communities along the C&O Canal formed the Canal Towns Partnership, an economic development initiative with the goal of cooperatively marketing and making improvements, such as the addition of bike lanes and bike racks, to attract visitors into the canal's gateway communities. In 2012, the Chesapeake and Ohio Canal National Historical Park, in partnership with the Canal Towns Partnership installed a series of waysides and hosted events to increase visitor knowledge of the unique towns located along the canal and their local and canal heritage. Additionally, the Canal Towns Partnership is working with the park to support park visitors, providing the resources needed as visitors travel the C&O Canal Towpath from town to town. The Canal Town Partnership has not only strengthened the relationships between the park and adjacent towns, but also improved the communications between the towns.
With nearly 200 miles of towpath, the C&O Canal is the backbone of dozens of communities along the Potomac River. Events to connect these communities with local heritage occur each year and include unique opportunities such as the Hancock Bluegrass Events - featuring local musicians playing bluegrass tunes along the canal and telling stories of the community and canal operations long ago.
Tradition is vital to communities and local heritage, and the C&O Canal has played a vital role in each community along the 184.5 mile canal for many years prior to becoming a park. Local communities have enjoyed canal tour boat excursions intermittently along the C&O Canal for nearly 70 years. Additionally, the park features Canal Family Reunions each summer in numerous towns along the towpath. These events feature guest speakers from the local community to share their stories and connection to the C&O Canal. From children's fishing rodeos are held annually in watered sections of the canal to the newly opened Visitor Center at Ferry Hill featuring living history programs, special events enable local communities to connect with their heritage along the C&O Canal.