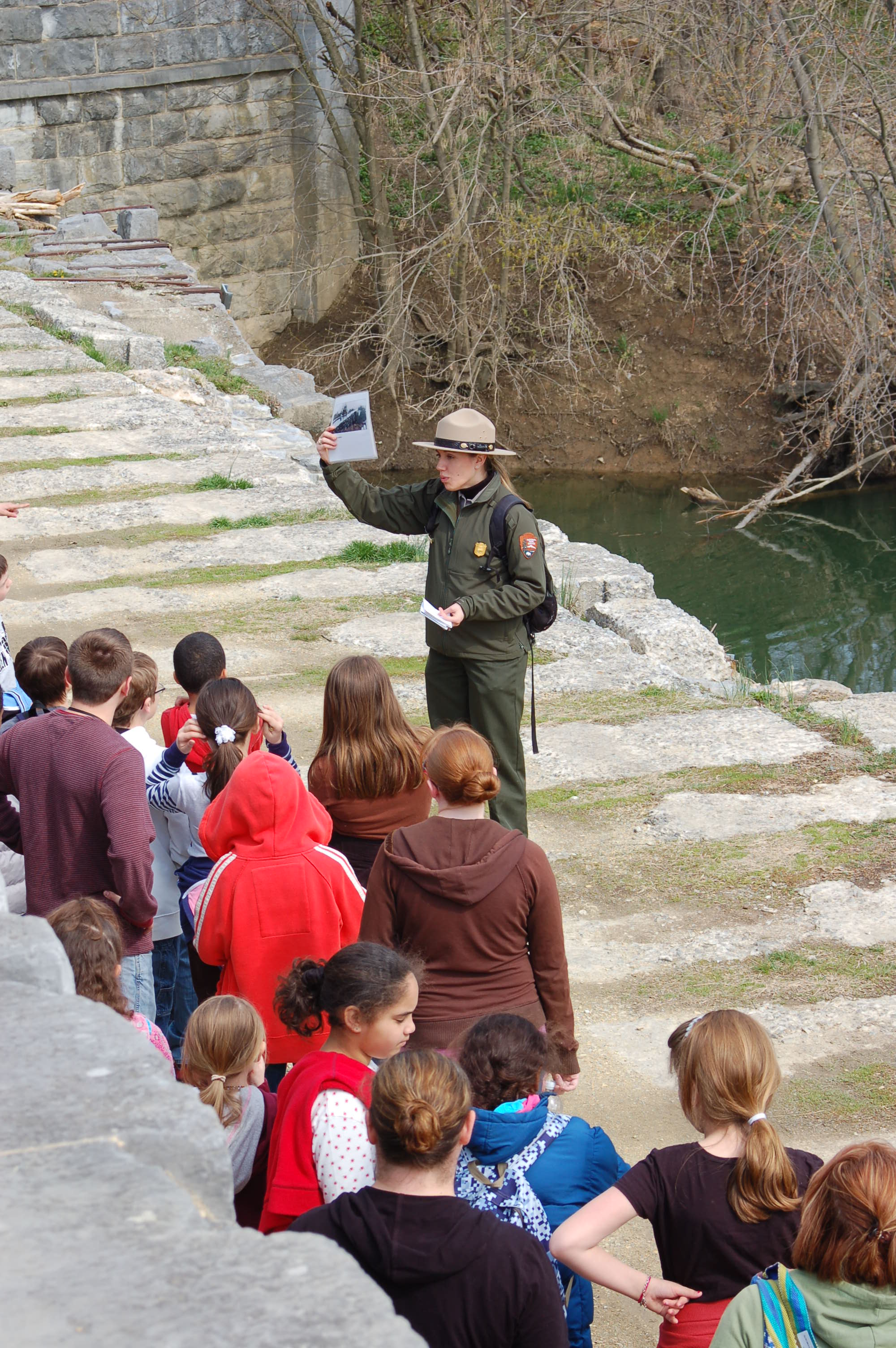 Currently, the Chesapeake and Ohio Canal National Historical Park (C&O Canal NHP) offers curriculum-based education programs in Washington and Allegany Counties, engaging thousands of fourth grade students each year. Additionally, in partnership with the Alice Ferguson Foundation's Bridging the Watershed program, the C&O Canal NHP features curriculum-based programming focused on environmental education in various locations throughout the park.
In 2012, the C&O Canal NHP began conducting a baseline assessment of all park education programs, resources and locations. Upon completion of the assessment, an Education Strategic Plan was developed. The Education Strategic Plan identifies a strategy and implementation process for developing interdisciplinary, curriculum-based education programs and resources to engage a variety of students. Additionally, the plan identifies current issues related to staffing, budget and program locations and outlines steps for mitigating ongoing issues by exploring new methods and piloting new strategies to increase the park's outreach within the education community. Beginning in 2013, the C&O Canal NHP seeks to develop an educational partnership with school officials in multiple counties and states bordering the park, and proceed with the education implementation plan for expanding the park's curriculum-based education programs toward a holistic, park-wide, effort serving hundreds of thousands of K-12 students and touching upon various curricula and content areas.
In partnership with Journey Through Hallowed Ground, the C&O Canal NHP recently completed a video project with 8th grade American History Students in the script writing, production, editing and composition of short videos that will be used to describe various aspects of canal life, operations and structures. Videos will be shared with other school districts and posted on the parks' website as an online resource for other teachers, students and classrooms to learn about canal life.
Additional efforts to expand the core interpretive experience at the C&O Canal NHP are underway, as replica canal launch boats will be introduced at Great Falls, Williamsport and Georgetown during 2012 and 2013. These boats will provide school groups and visitors with a hands-on, on-the-water, learning experience of life on the canal. The launch boats will complement and expand upon existing canal boat programs offered to school children in Great Falls and Georgetown.