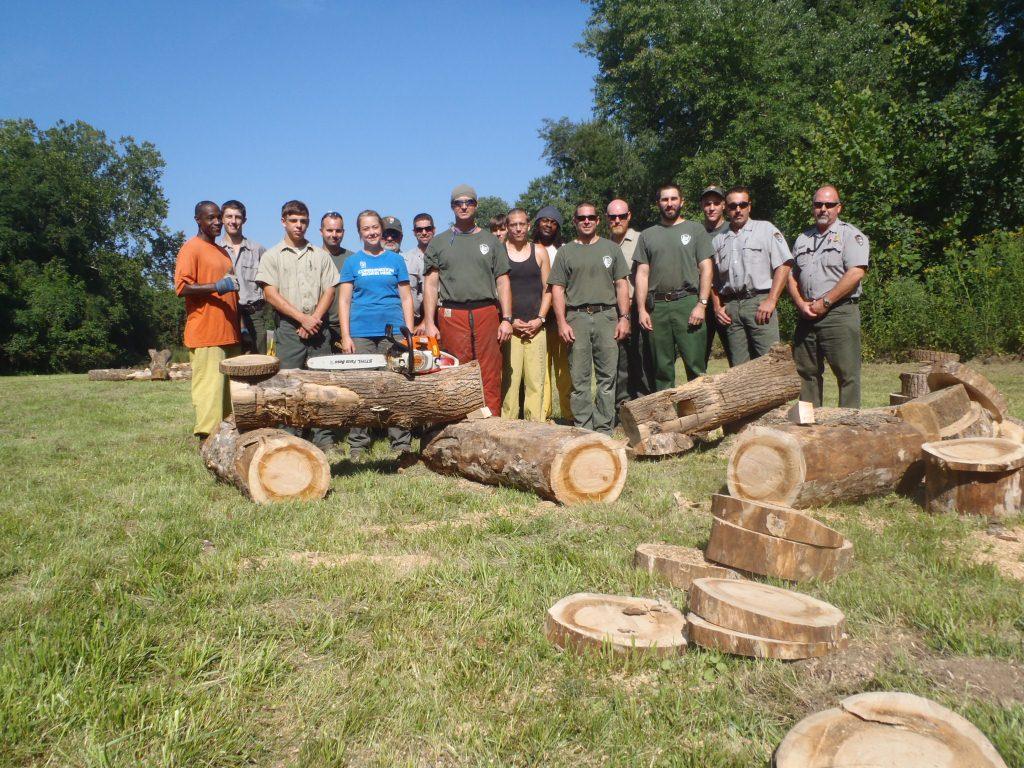 During 2012, the Chesapeake and Ohio Canal National Historical Park (C&O Canal NHP) made notable advances in safety by empowering employees and equipping them with the proper skills and training through Operational Leadership, a training focused on assessing daily risk management and utilizing safety as part of a daily operation.
The C&O Canal NHP offered Operational Leadership to over 75% of park employees during 2012 and aims to offer additional trainings early in 2013 to ensure 100% of park staff successfully completes the training. The park's Safety Officer has been certified as an Operational Leadership facilitator and has trained over fifty NPS employees at neighboring parks. All employees are empowered to use critical thinking skills in daily risk management decisions and are encouraged to report all incidents so that the lessons learned can be shared with all park employees and volunteers. Additionally, safety meetings and discussions are held daily and before the start of any project to ensure all personnel have input into the risk management decisions and the resulting actions.
Management is continually reinforcing the safety commitment of the park through correspondence, meetings, and by being present on the job site to provide direct feedback and to define the level of acceptable risk management. This commitment is not only for park employees, but also for volunteers and contractors. The safety of our visitors is also a vital part of our safety goal. All visitor incidents and hazards are promptly reported, investigated, and lessons learned shared. The effectiveness of our safety program is tracked by the C&O Canal Central Safety Committee and is measured by the level of open communication we have with our employees, visitors, contractors, and volunteers. The prompt and open reporting of all incidents is a show of trust and belief in the park safety program by these individuals. In response, the prompt investigation and actions taken to correct any hazards identified is a clear indication of park management's commitment to the park safety program.
Additionally, the park has offered the following safety courses to staff, volunteers and work crews, including First Aid/CPR, Motor Vehicle Safety, Utility Vehicle Operation and Chainsaw Safety Training.