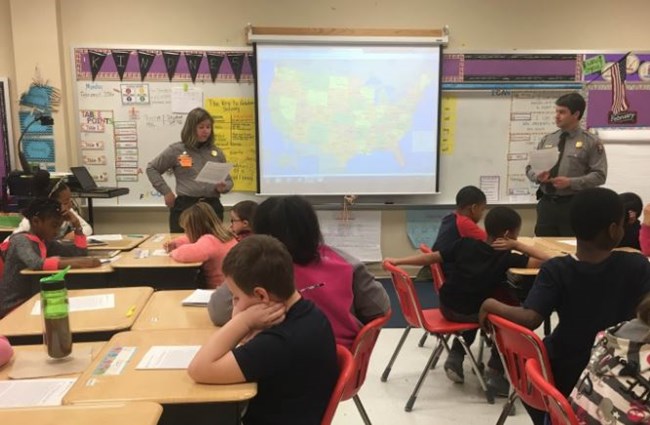 During the month of February, the Chesapeake and Ohio Canal National Historical Park (C&O Canal) celebrates African American History Month with special in-school programming for local elementary students.
During this in-school program, upper-elementary school students explored what the Canal is, the Canal's intertwined history with the Underground Railroad, and discuss what freedom means to them. Students will interact with park ranger staff and each other as they read a first person account of an enslaved man, James Curry, who escaped along the Underground Railroad on the C&O Canal. Students will also plan their own escape using historic props and critical thinking skills.
In-school programs range from 40 - 90 minutes depending on teacher preference. For more information about this special program, or to reserve a date for C&O Canal Park Rangers to come to your classroom during the month of February, please contact us at
e-mail us
or by calling 301-714-2213.