Every Kid in a Park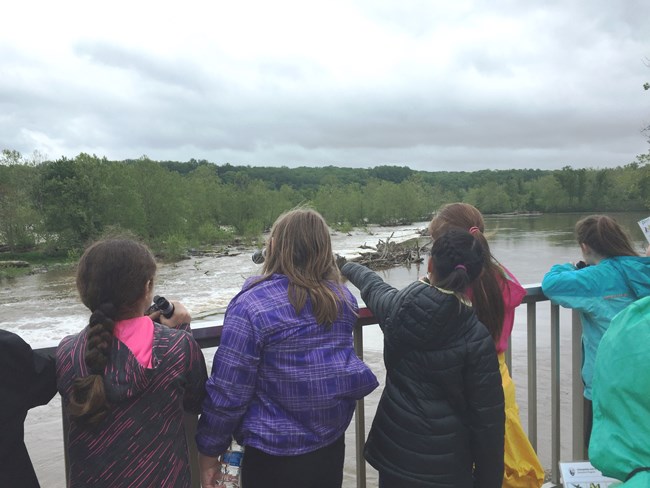 Every 4th Grader Is Eligible to Receive a FREE National Park Pass during 2017-18 School Year!
Attention 4th Grade Students, Parents and Teachers! The Every Kid in a Park Program has been extended through the 2017-18 school year. 4th grade students in the United States are eligible to participate in the program and receive a national park pass giving free entrance to any national park in the United States for the 4th grade student and their family through August 31, 2018. The Every Kid in a Park Pass is also recognized by all Maryland State Parks and can be used to gain free entrance for the 4th grade student and their family to any Maryland State Park through August 31, 2018.
To learn more about how your 4th grader can get a Every Kid in a Park Pass at the C&O Canal, please read the information below.
To help engage and create our next generation of park visitors, supporters and advocates, the White House, in partnership with the Federal Land Management agencies, launched the Every Kid in a Park initiative. The immediate goal is to provide an opportunity for each and every 4th grade student across the country to experience their federal public lands and waters in person throughout the 2017-18 school year.
Beginning September 1, 2017, all kids in the fourth grade have access to their own Every Kid in a Park pass. This pass provides free entrance fees to national parks, national forests, national wildlife refuges, and more!
Teachers, please don't miss out on this wonderful opportunity for your students and their families!
For teachers in close proximity to the C&O Canal, or those visiting the C&O Canal for educational programs please see below for information on obtaining a pass.
If I'm a 4th Grade Teacher, How Do My Students Participate in this Program?
Step 1: Teacher downloads a classroom lesson w/ activity for students to complete.
Find activity here
.
Step 2: Teacher registers his/her 4th grade class on the website and prints up to 50 vouchers, one per student.
Step 3: Redeem the printed vouchers for official passes. You must redeem the printed vouchers for each of your students to receive their own official pass. There are a few ways this can be done, see options below.
Option 1: If you are planning a field trip to C&O Canal, please notify the park ranger who is assisting with your field trip reservation that you are interested in obtaining passes for your 4th grade students. This will allow time for park staff to process an official pass for each of your students. Passes will be distributed to the teacher/students during the park field trip.
Option 2: If you are unable to bring your students to visit the park, or unable to initiate the process for turning vouchers into passes, you can still do the classroom lesson/activity with students and print a voucher for each student. Then, provide students with information to share with their parents about the program (we can send you brochures or you can print a page from the website). Parents can bring students to the C&O Canal or another national park with a fee booth to redeem the voucher for a pass. C&O Canal locations where the Every Kid in a Park pass is available include: Cumberland, Williamsport and Great Falls (Potomac), Maryland. Please call the C&O Canal Visitor Center at these locations prior to stopping by the park to ensure passes are available.
To learn more about the Every Kid in a Park program, please visit
Last updated: December 22, 2017