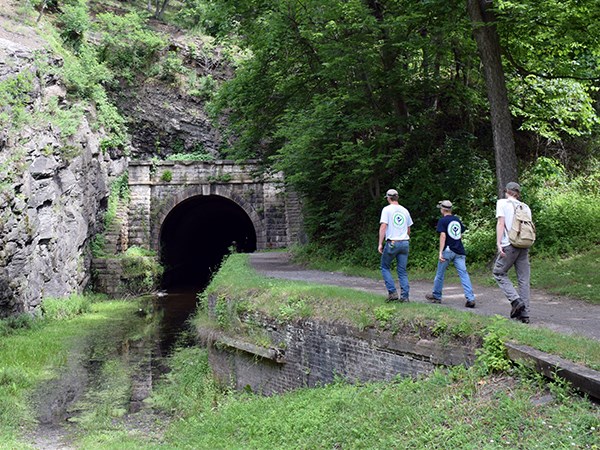 Join Our Youth Conservation Corps Force This Summer!
We are now accepting applications for the summer of 2017.
The National Park Service is pleased to announce that C&O Canal National Historical Park in Hagerstown, Maryland, will host a Youth Conservation Corps (YCC) program for the summer of 2017. The tentative work schedule will be Monday through Friday, 7:30 a.m. to 4:00 p.m,
beginning June 19, 2017 and ending August 11, 2017
. The duty station will be the Cushwa Basin Trolley Barn in Williamsport, Maryland. 2017 work projects include trail maintenance and repair, exotic vegetation removal, site restoration, invasive species monitoring, and other miscellaneous projects. Opportunities for environmental education are also incorporated throughout the program. Applicants must be willing to work outside daily, in hot and humid conditions. Enrollees will be chosen by random drawing.
The program is open to young men and women 15 through 18 years of age.
All applicants who meet eligibility requirements listed on the application will be considered.
Applications will be accepted between February 1 and April 15
. Interested applicants can submit scanned filled out applications and
e-mail us
with the subject line "YCC Application, or print and fill out an application form and mail it to:
YCC Program
C&O Canal NHP
1850 Dual Highway, Suite 100
Hagerstown, MD 21740