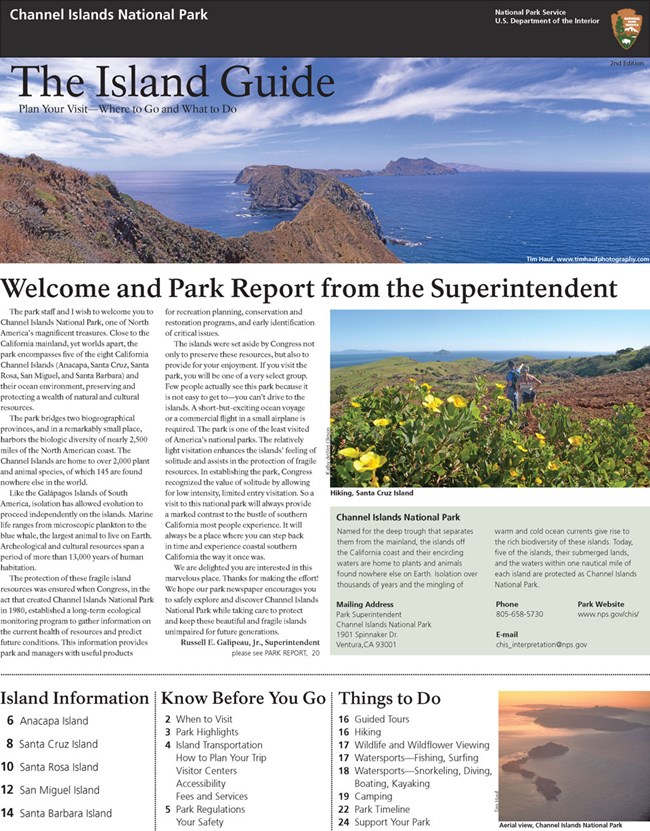 These translations are available as a PDF files by clicking on the links below. To view these you must have
Adobe Reader
.
These are text-only versions and should be used side-by-side with the English versions that include graphics. Download those at:
Publications
If you would like a publication mailed to you please contact the park visitor center by phone at (805) 658-5730 or by email at visitor center.

Park Brochure (text-only)

Island Hiking Guide (text-only)
Junior Ranger
NOTE: These booklets are set up on 8.5 x 14 inch paper. To fit on 8.5 x 11 inch paper, select reduce to fit on your printing options.