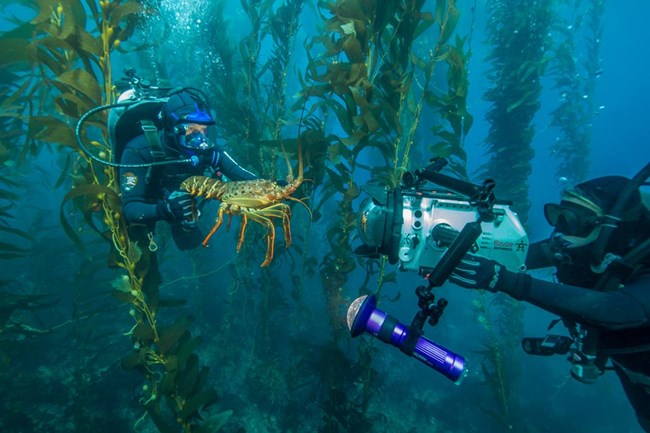 The FREE Channel Islands Live Distance Learning Programs are available for interactive participation at your location and at the park visitor center in Ventura, California.

From the Park Visitor Center
To participate in the program from our park visitor in Ventura, California, contact the park to schedule a visit at: e-mail us or 805-658-5727.
Visit Visitor Center Programs for more information.


From Your Location
We are "just a click away" thanks to a web-based video conference system called Zoom. Teachers can easily connect to our programs by following the steps below. Reservations are filled on a first-come, first-serve basis.


1. TECHNICAL REQUIREMENTS
Internet Connection (recommended: 600 Kbps. Check with your IT or test at speedtest.net)
Computer, tablet, or phone
Speakers and a microphone (built-in or USB plug-in or wireless Bluetooth)
Webcam (built in or USB plug-in)
TV, LCD Projector, or Smart Board

2. TEST YOUR CONNECTION

3. SCHEDULE PROGRAM

4. DAY OF CONFIRMED PROGRAM
Check that you have all of the technical requirements referred to above
Connect via the specific link sent in your confirmation email

SUPPORT