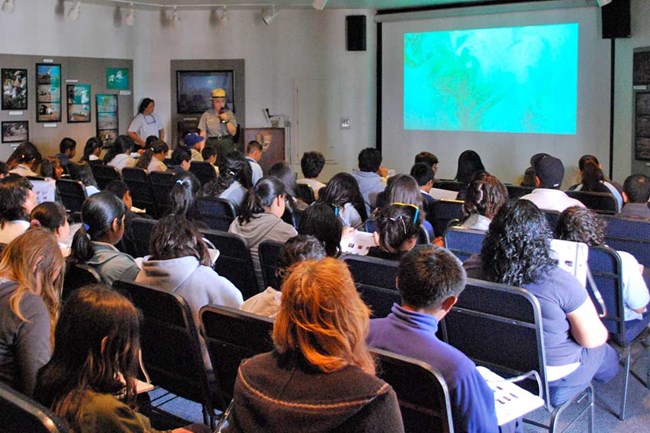 We invite you and your students to participate in curriculum-based education programs presented in your classroom. These programs are available for school and other organized groups. Unless otherwise noted, they are one hour in length.
There is no charge for these programs. Reservations are required.
Park rangers present programs on a variety of natural and cultural history topics with connections both to the park and to your curriculum. See below for more information on ranger-led programs in your classroom.