Curricula
Channel Islands: From Shore to Sea Curriculum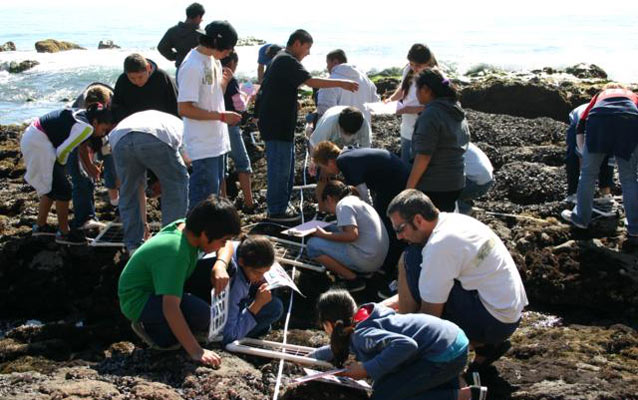 The From Shore to Sea curriculum was developed as part of the JASON Project's expedition to the Channel Islands in 2003. The multidisciplinary, standards-based curriculum is aligned with national and state standards in science, math, language arts, and social science for grades 4-9. The curriculum has been certified by the State of California Learning Resource Network.
Students and teachers explore the unique ecology and geology of the California Channel Islands, learning about the marine and island ecosystems, their human history, and the challenges of managing and protecting these areas. The target grade levels are fourth to ninth grade, but many materials can be adapted for use in other grades.
From Shore to Sea Curriculum
English
Español
Digital Labs
The Digital Labs below are interactive online activities that model scientific exploration, allowing students to explore real data. They are tied to specific stories in the From Shore to Sea curriculum.
These files require Adobe Flash Player. Please click here to download for free. Please note that a hi-speed internet connection is required.

Video Clips
These video clips support the From Shore to Sea curriculum.
Additional Resources
Consider an interactive Distance Learning program that can bring the Channel Islands to your classroom.
Details
Subject:

American Indian History and Culture, Biology: Animals, Biology: Plants, Climate, Conservation, Environment, Geography, Geology, Marine Biology, Oceanography, Wildlife Biology

National/State Standards:

NS 5–8, A/Science as Inquiry, C/Life Science, F/Science in Personal & Social Perspectives

type:

Curricula
Last updated: December 15, 2015