Classroom Ranger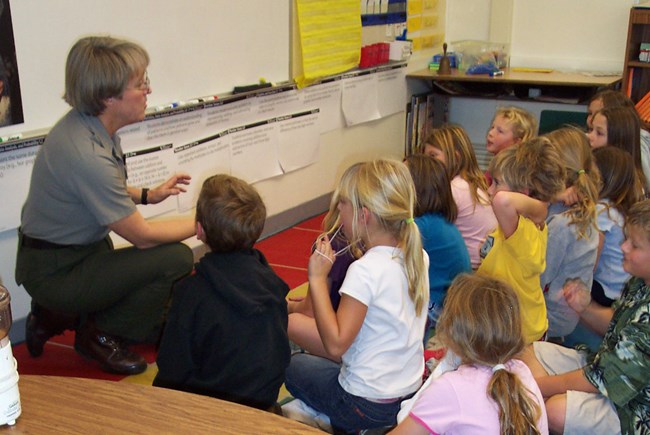 ---
We are currently on hold for scheduling Classroom Ranger programs.
---

A ranger will visit your school to present a standards-based education program. Classroom programs are available for grades 3-5 in Ventura County. Programs are approximately 45 minutes in length and free of charge. Reservations are required and should be made well in advance, especially for spring programs.

Schedule a Classroom Ranger Program
Email us at chis_education@nps.gov. In the subject line write: Classroom Ranger Program Request and your organization name. We will email you the appropriate registration application.

When you receive your application, download it and use a PDF reader to completely fill in your form (you may need to click "enable all features") or print, fill in, and scan or take a photo of the page. Save your form with your organization name (example: SchoolName_Field Trip Reservation Form) and email it to chis_education@nps.gov.

Program Descriptions

Cool Kelp
Students learn about the importance of kelp forests to the animals that live there. Discover ways we use kelp and other seaweeds in our daily lives.
Supports Next Generation Science Standard (NGSS) 5-LS2-1 Ecosystems: Interactions, Energy, and Dynamics | Next Generation Science Standards (nextgenscience.org)


From Nature to Need
Students learn how the Island Chumash used natural materials for their everyday needs. Explore these uses and compare them with modern equivalents.
Supports Environmental Principle I of the California Education and the Environment Initiative (EEI): What natural resources are necessary to sustain human life?
Last updated: June 29, 2022